News
Our school blog is a great chance to see what's happening at HQIS in a regular basis. Here you can see daily life as it develops within our campus, browse pictures, and get to know us on a more personal basis.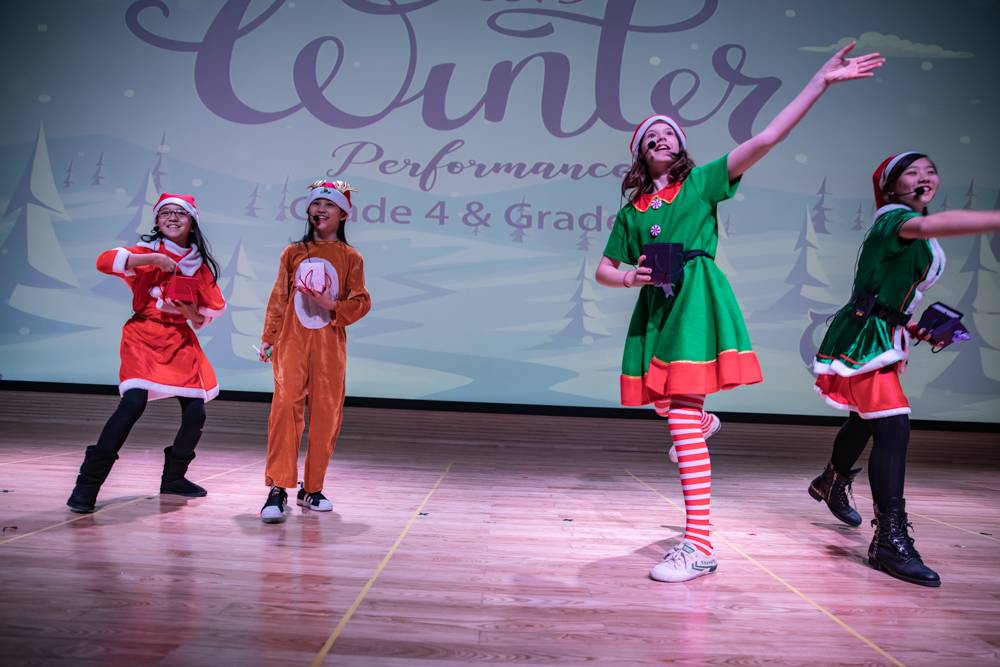 This year our Winter Performances were simply marvelous! On Wednesday, December 11th and Thursday, December 12th, our theatre was overfull of parents with their children. They enjoyed performances and shows organized by HQIS students and teachers, from Nursery to High School, and we can proudly say that all the shows were just amazing. Our theatre was beautifully decorated with Christmas ornaments and lights. Happiness, joy, and fun were the ingredients of this wonderful event.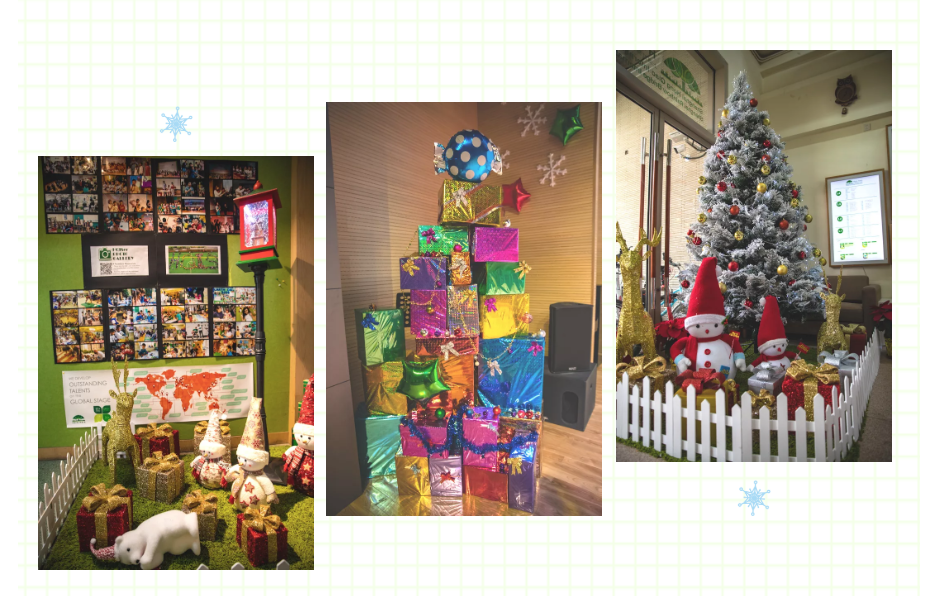 Students of all ages showed their talent with videos, songs, plays, dances, poems, live music, and ensembles on the stage of HQIS Rainbow Bridge Theatre. All performances have been carefully arranged by our teachers who prepared the students for more than one month. Our teachers Mr. Nicholas Howard, Ms. Fumann Chuang and Ms. Peggy Gao coordinated the shows on stage.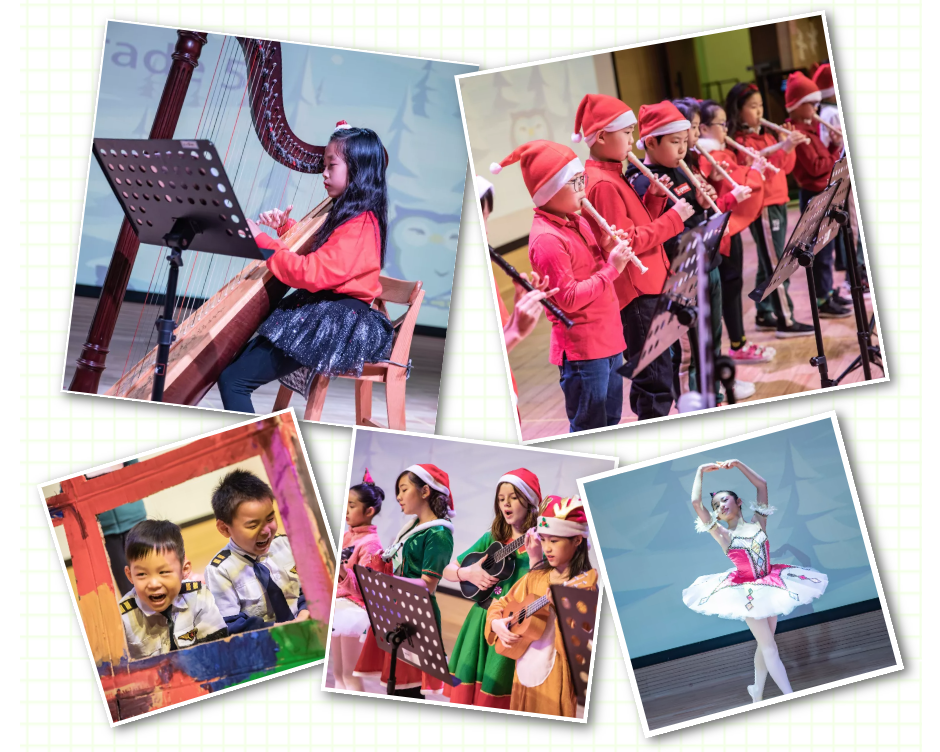 Our little boys and girls amazed us with breathtaking performances: Christmas songs, ballet, African drums, Bollywood dancing, and Hawaiian music gave the performances a multicultural flavor. Middle and High School orchestra and solo players, directed by Mr. Howard, delighted the audience with folk, baroque and classical masterpieces.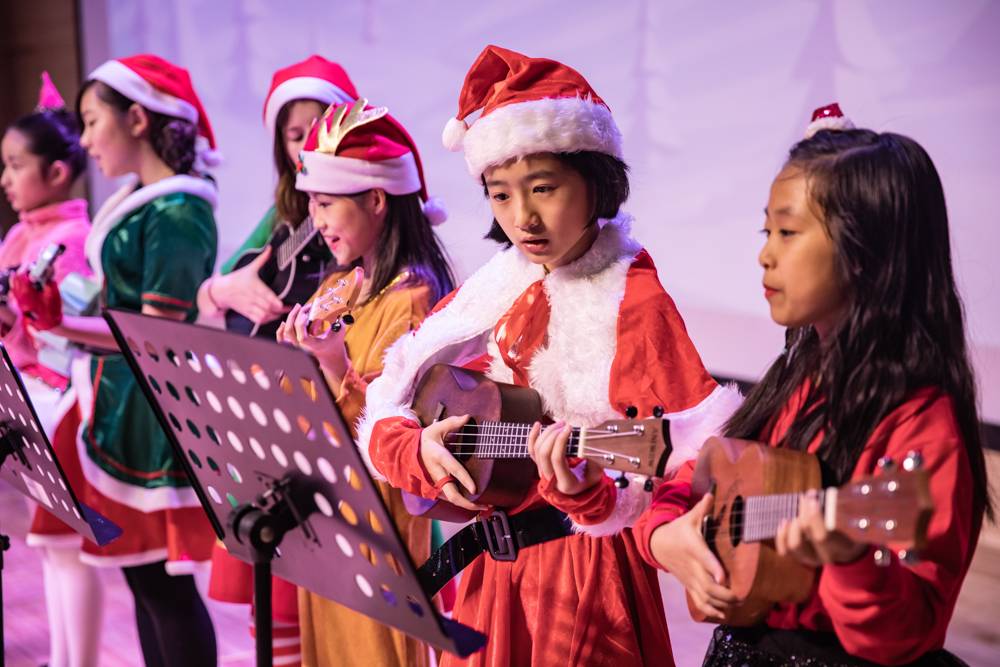 The Winter Performances are more than just fun and entertainment. The outstanding outcome of the performances is the result of a long preparation that required patience, constancy, commitment, perseverance. This year, HQIS parents witnessed once again the great dedication of our students, teachers, and organizers. Our children were able to display skills that are the fruit of continuous training and interdisciplinary effort, not just before the performances but throughout the whole semester.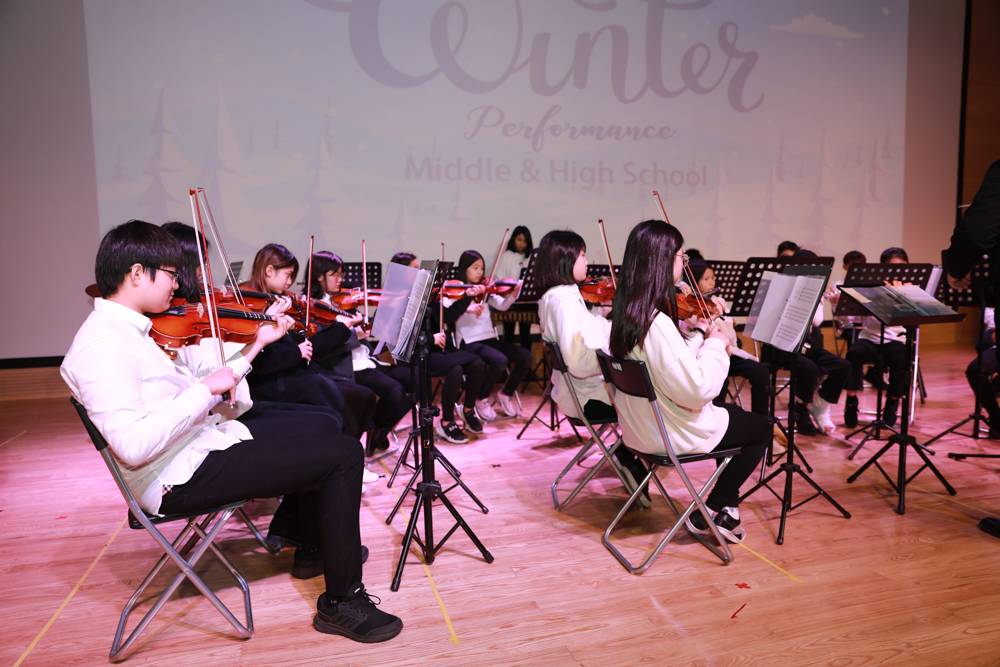 Our students' success on stage is the success of our educators and coordinators. As a matter of fact, preparing materials, arranging schedules, rehearsing, coordinating classes, teachers and more than 500 students is not a walkover. It takes time and a lot of energy, and that is why we need to thank all the students, teachers, volunteers and staff who helped with the organization of these spectacular performances.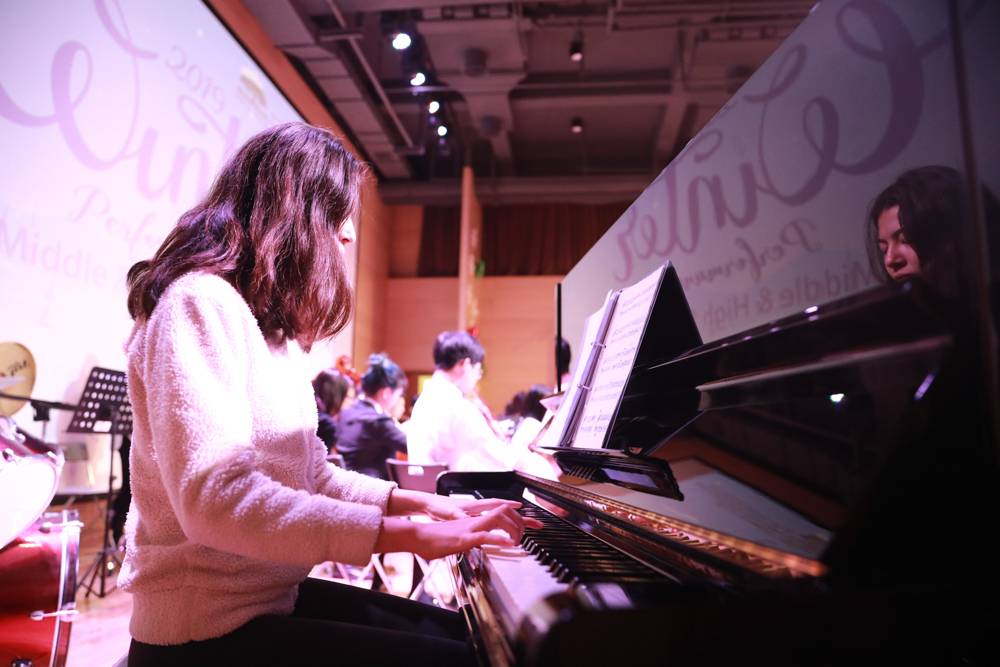 Our achievements and successes would not be possible without the support of our community. We would like to take this opportunity to thank every member of HQIS Family, and wish you a Merry Christmas and a Happy New Year!
Contact US
218 South Yi Li Road (Close to Lanbaoshi Road)
Shanghai, China 201103
伊犁南路218号(近蓝宝石路)
Phone: +8621 62682074/+8621 62683121
Email: admissions@hqis.org
Outreach: marketing@hqis.org
Stay Connected