IB-PYP at HQIS | Parent Salon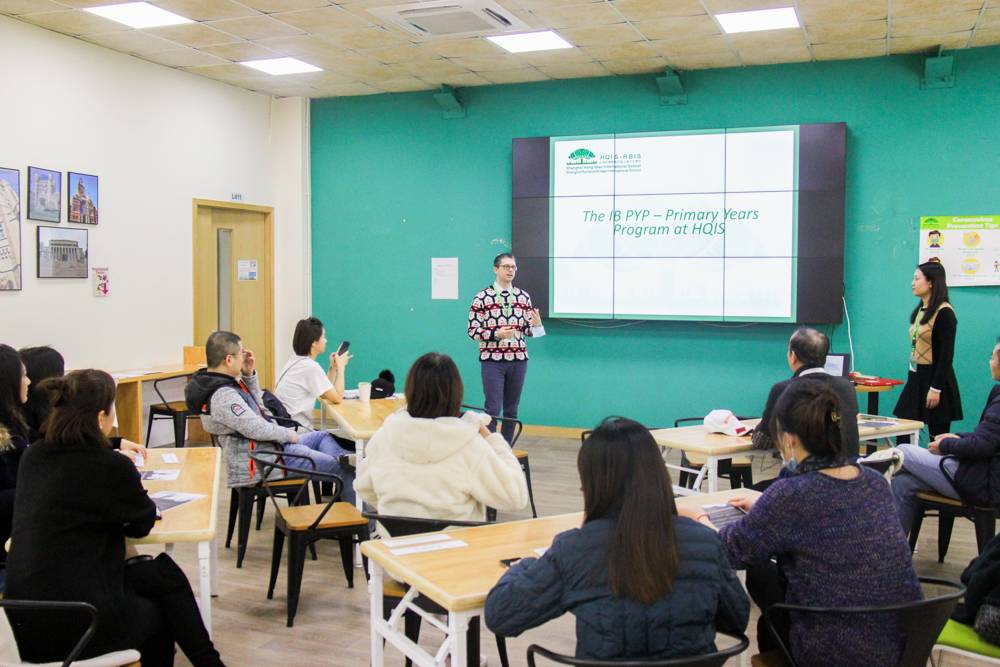 Another session of the Parent Salon lectures was held on Thursday, December 3rd, and we were really glad to see so many participants gathered at the Meeting Hall for another symposium about education. The session - "The IB PYP – Primary Years Program at HQIS" – was the third and last session of this semester, and it was presented by our IB-PYP Coordinator Mr. Scott Aylwin.


As one of the first IB World Schools in China, HQIS prides itself on offering a curriculum focused on developing critical thinking, global minded citizens who are resolute in their desire to solve real-life issues with the skills acquired through the guidance of their teachers and curriculum materials.
01.The Primary Years Programme (PYP)


The PYP focuses on the development of the whole child as an inquirer, both in school and in the world beyond. The PYP offers a transformative experience for students, teachers and whole school communities and delivers excellent outcomes by providing an education that is engaging, relevant, challenging and significant. Guided by six transdisciplinary themes of global significance, students broaden their learning by developing their conceptual understandings, strengthening their knowledge and skills across, between and beyond subject areas.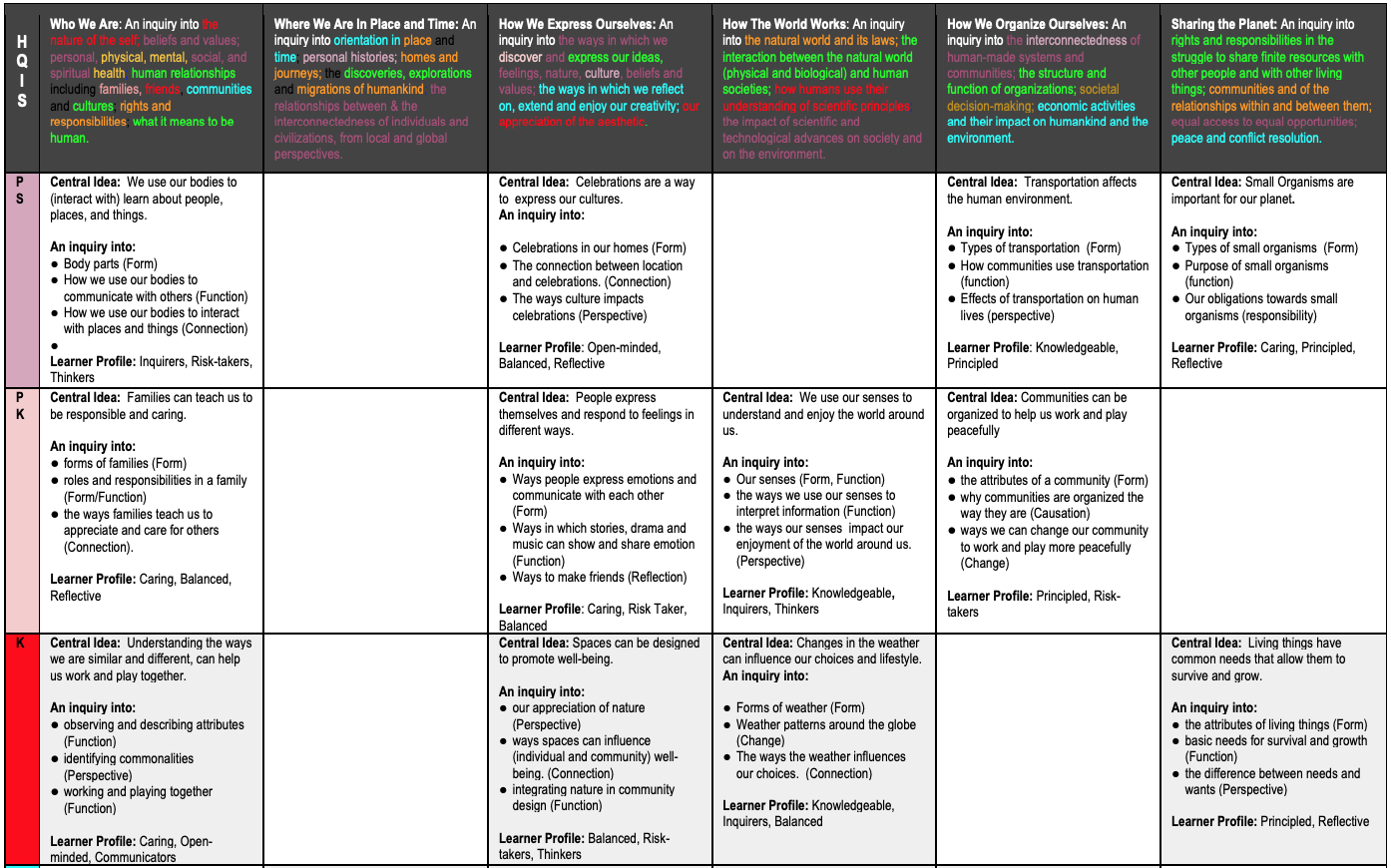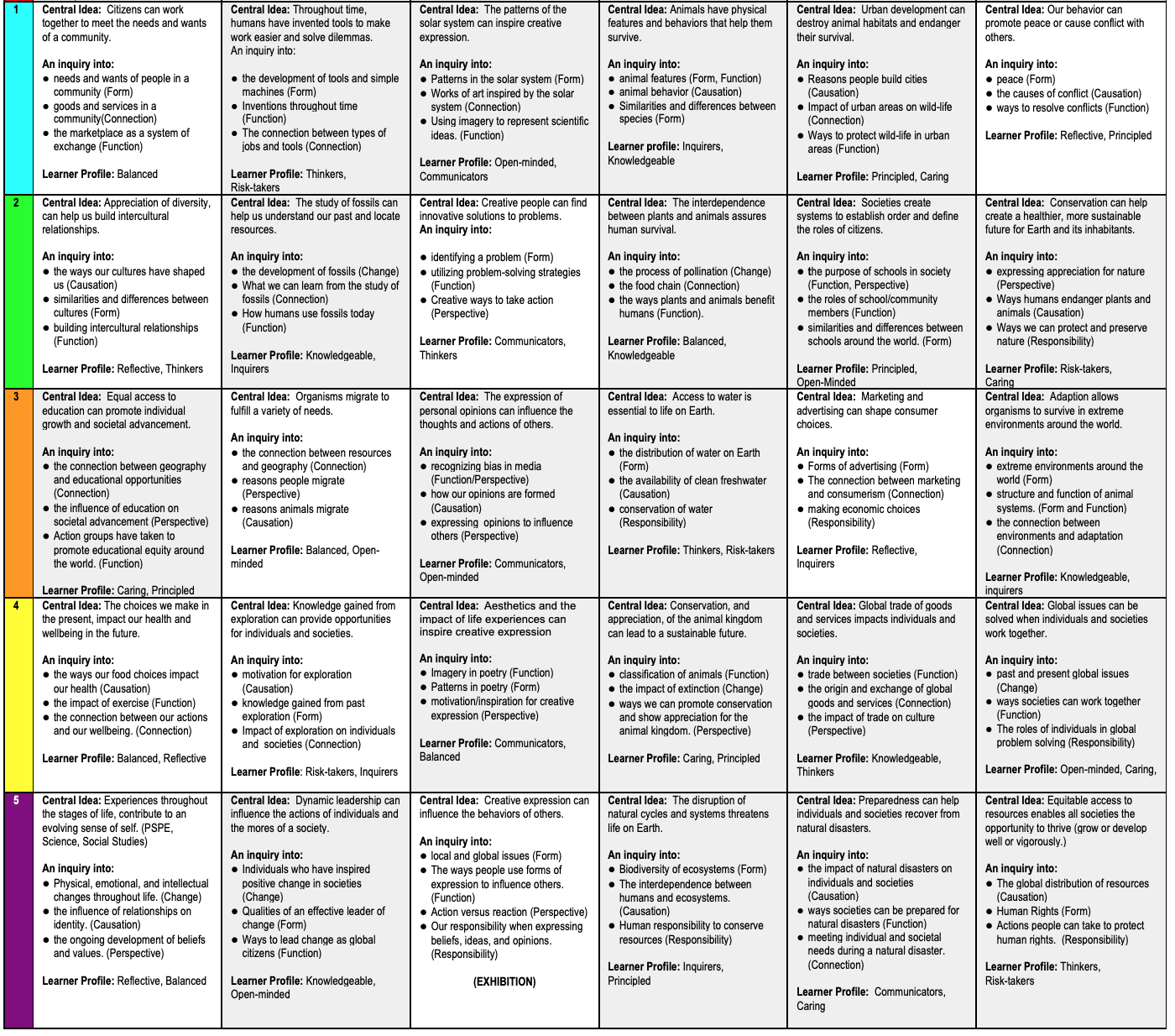 02. Inquiry-based Concept-driven Curriculum


Inquiry-based learning places an emphasis on finding answers through discovery. Students need to investigate concepts using research and analysis. Its greatest benefit is that it requires the use of higher-order thinking skills such as problem-solving to reach conclusions.
HQIS Inquiry Circle
Turning In → Finding Out → Sorting Out → Going Further → Making Conclusions → Taking Action
VS.
Traditional Learning Mode
Learn→ Review → Test
Here are some examples of inquiry-based learning at HQIS.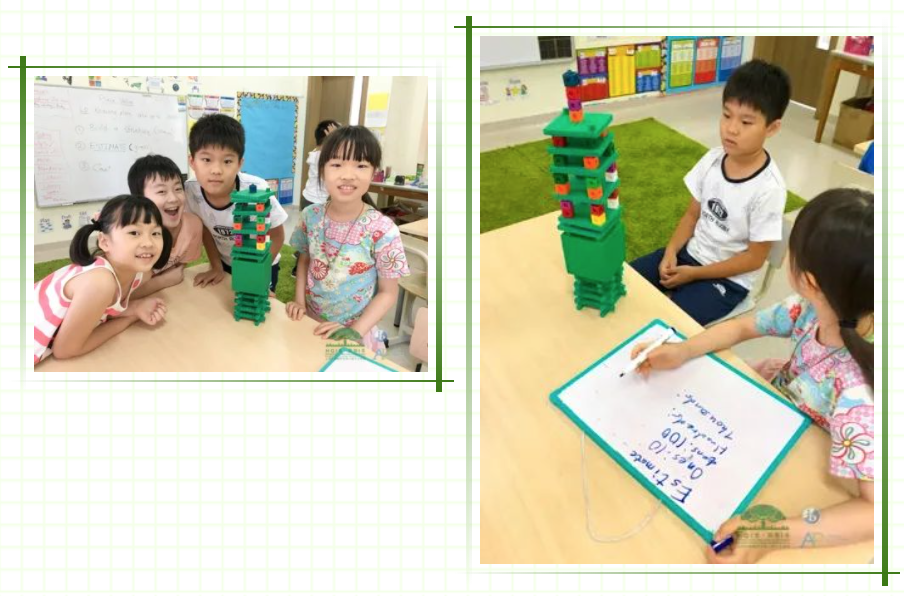 In the first two pictures, the students are building towers using unit blocks, ten sticks, hundred squares, and thousand blocks. Once the students have built their tower they were practicing their estimation skills, which was the focus of the lesson. This kind of activity teaches the students the math skill, estimation, through a fun and engaging activity. It helps them apply their learning to the real world and to begin asking questions about size, shape and number.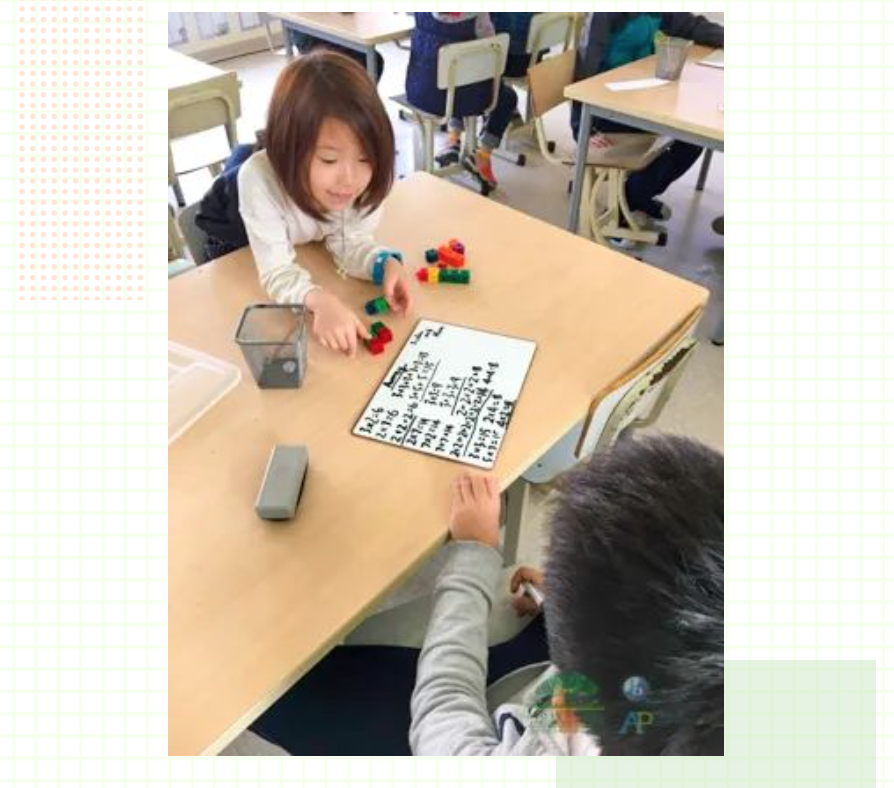 In the picture above the students are using blocks to show their multiplication skills. Using manipulatives to show their work gives the students a visual idea about multiplication and keeps them engaged in their learning. It also allows the students to formulate questions about multiplication that they might see in their daily lives.
03. IB-PYP Key Concepts &Transdisciplinary Learning
Many of today's global problems are just too complex to be solved by one specialized discipline. Through transdisciplinary learning students grow different aspects of themselves such as physical, social, intellectual, aesthetic and cultural. Students experience deeper learning and start thinking outside the box when their teachers collaborate to present different aspects of the same subject across various disciplines. In the PYP, transdisciplinary learning helps students to connect learning to the real world.
The IB learner profile represents a broad range of human capacities and responsibilities that encompass intellectual, personal, emotional and social growth. It is the IB mission statement translated into a set of learning outcomes. It is a set of ideas that we use as inspiration, motivation and focus for our teaching and work in general.
IB Learners strive to be:
- Inquirers: They develop their natural curiosity.
- Knowledgeable: They explore concepts, ideas and issues that have local and global significance.
- Thinkers: They exercise initiative in applying thinking skills critically and creatively to recognize and approach complex problems, and make reasoned, ethical decisions.
- Communicators: They understand and express ideas and information confidently and creatively in more than one language and in a variety of modes of communication.
- Principled: They act with integrity and honesty, with a strong sense of fairness, justice and respect for the dignity of the individual, groups and communities.

- Open-minded: They understand and appreciate their own cultures and personal histories, and are open to the perspectives, values and traditions of other individuals and communities
- Caring: They show empathy, compassion and respect towards the needs and feelings of others.

- Risk-takers: They approach unfamiliar situations and uncertainty with courage and forethought, and have the independence of spirit to explore new roles, ideas and strategies.
- Balanced: They understand the importance of intellectual, physical and emotional balance to achieve personal well-being for themselves and others.

- Reflective: They give thoughtful consideration to their own learning and experience.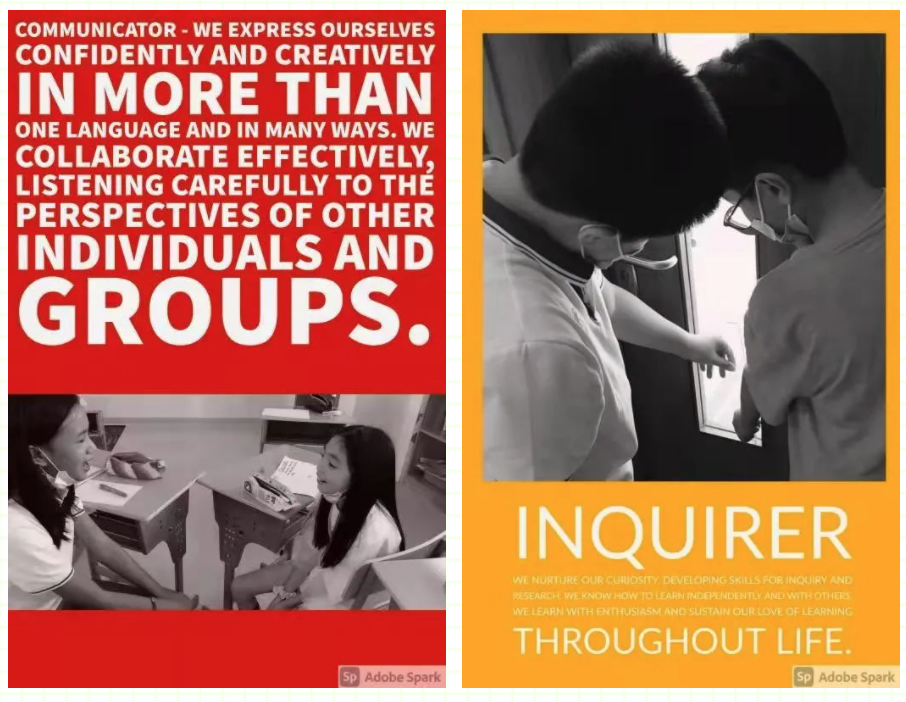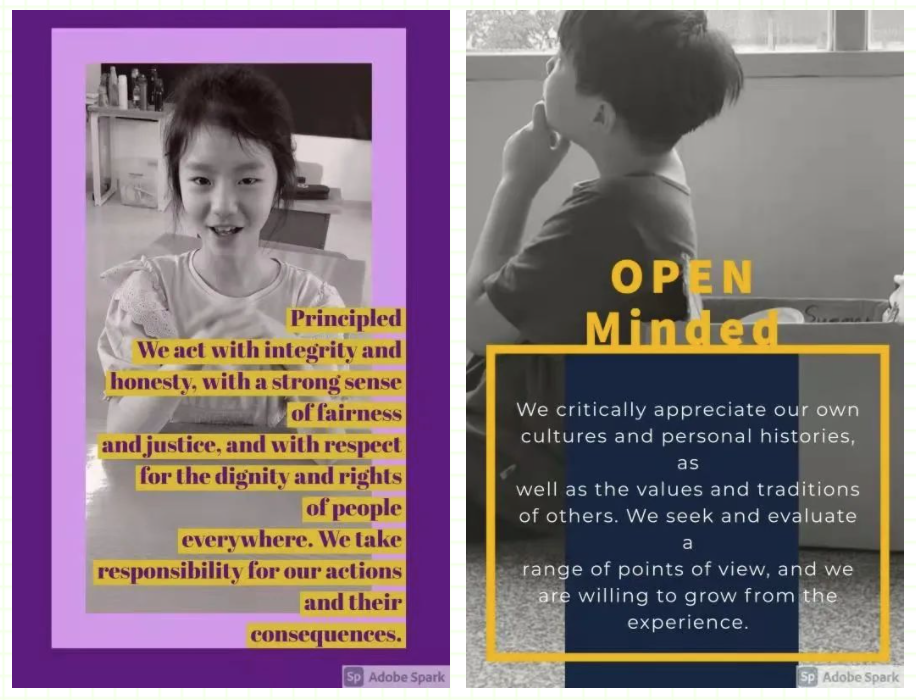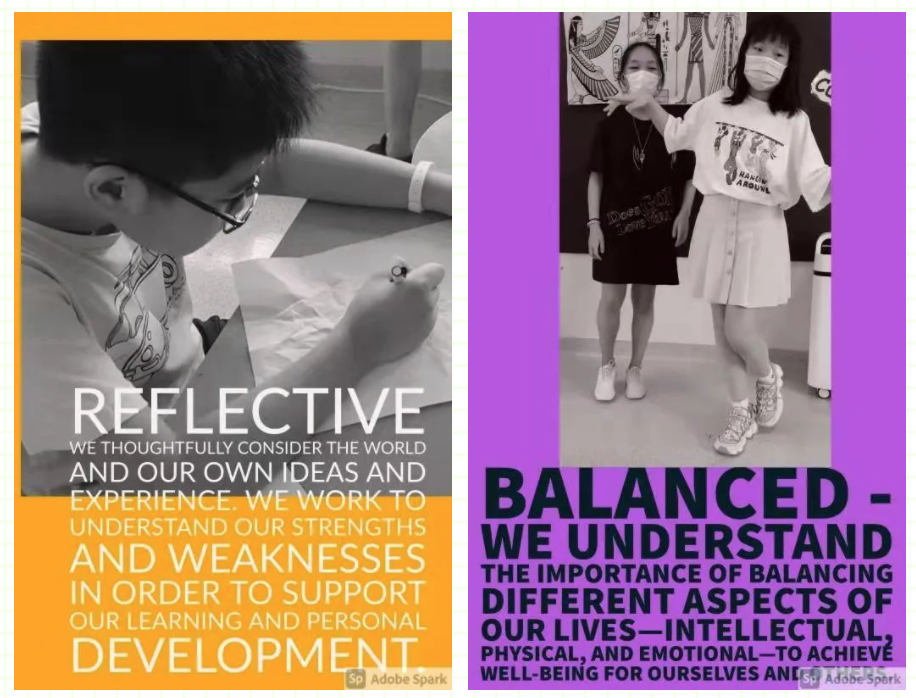 Every month, our students gather at the Rainbow Bridge Theater for the Learner Profile Awards. Students who excelled in a particular attribute of the Learner Profile are awarded with an IB Learner Profile Certificate. We created this event to inspire and motivate our young learners.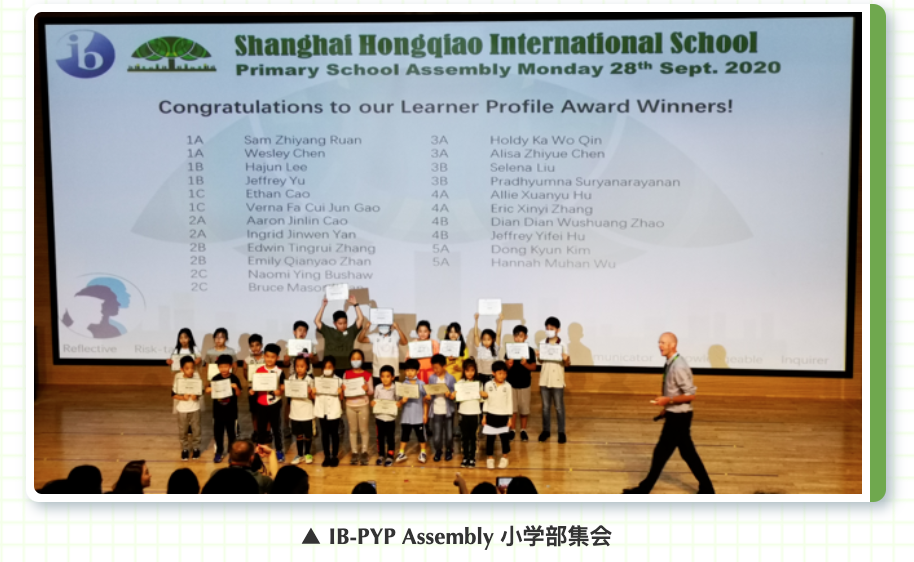 05. Approaches To Learning
Approaches to learning (ATL) are an integral part of an IB education and complement the learner profile, knowledge, conceptual understanding and inquiry. These skills are grounded in the belief that learning how to learn is fundamental to a student's education. Five categories of interrelated skills aim to support students of all ages to become self-regulated learners who know how to ask good questions, set effective goals and pursue their aspirations with the determination to achieve them.
These skills include:
- Social Skills: Accept responsibilities, respect others, cooperate and work in a group, being able to understand what behavior is appropriate
- Communication Skills: Listen to others, speak to express knowledge, read for information and pleasure, comprehend, writing, understand non-verbal communication
- Thinking Skills: Gain knowledge, construct meaning and understanding, take ideas apart, think more than one point of view
- Self-Management Skills: Demonstrate gross and fine motor skills, display spatial awareness, manage time, make healthy choices, make appropriate behavior choices,
- Research Skills: Ask questions, make observations, plan, collect and analyze data, present findings.
Action, the core of student agency, is integral to the Primary Years Programme (PYP) learning process and to the programme's overarching outcome of international-mindedness. Action could be a change in attitude, a consideration or plan for action in the future, a demonstration of responsibility, or of respect for self, others and the environment, a commitment to leading or participating in a youth advocacy group, or an engagement in school decision-making or an expression of support in community, local and global decision-making.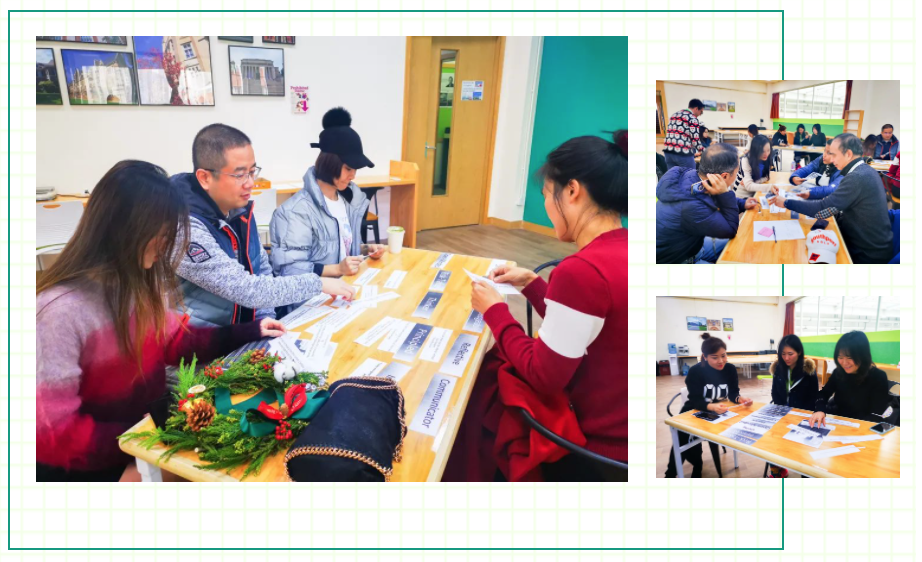 At the end of the session, Mr. Aylwin prepared an inquiry-based activity for the participants, to let them try and see first-hand how inquiry-based learning works. The parents, divided into groups, had to collect given quotes from books, movies, and famous people, read them and discuss them together, trying to see which of the learner profiles they thought the quotes applied to, in order to make a poster. Parents then used words and drawings to show their understanding of the Learner Profile. Through inquiry, parents were able to learn more about the learner profiles, using their social skills, communication skills, and their thinking skills. This is exactly how we encourage our students to show their learning and become Lifelong Learners.
"Our first IB workshop this year was a big success! We covered a lot of information and I think everyone has a better understanding about our PYP program and how it operates here at HQIS. It's something you can really see in our students and they way they think and engage with their daily lessons. Our participants were great and really dove into our inquiry acitivity with enthusiasm. Thanks to all who attended and I can't wait for our next one!" ——Mr. Scott Aylwin, HQIS, IB-PYP Coordinator