News
Our school blog is a great chance to see what's happening at HQIS in a regular basis. Here you can see daily life as it develops within our campus, browse pictures, and get to know us on a more personal basis.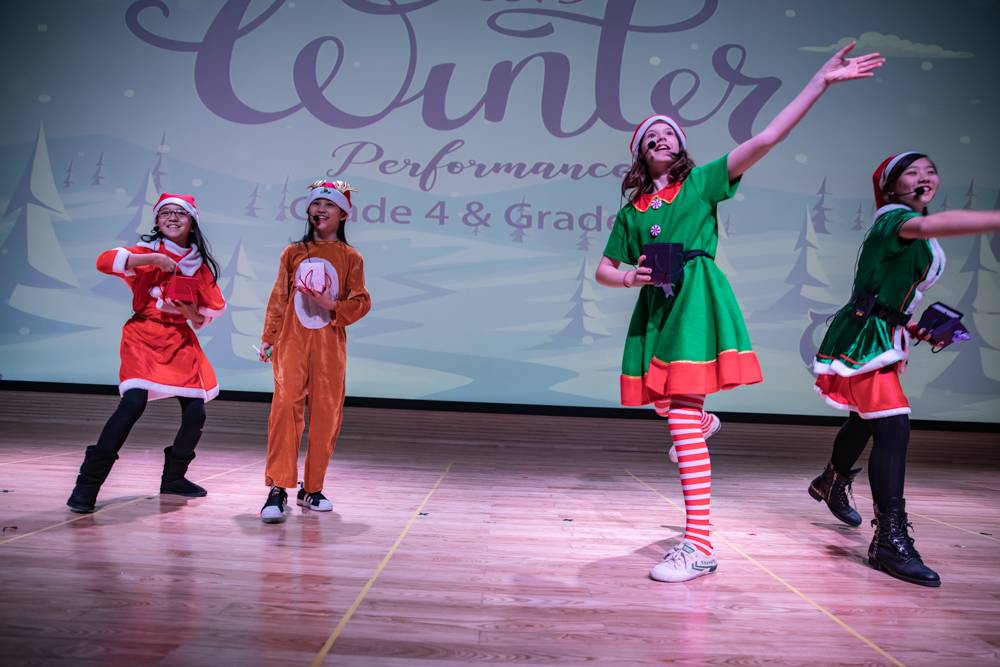 TANGO REACTION at HQIS

世界顶尖手风琴组合造访虹桥国际

试听盛宴,嗨翻全场
On April 18, 2019 (Thursday), Shanghai Hong Qiao International School, together with Shanghai Accordion Association, Shanghai Changning New Hong Qiao Center for Culture & Communication and Hong Qiao street office, invited the world's top accordion duo: TANGO REACTION to perform in the Rainbow Bridge Theater.
2019年4月18日(周四),上海虹桥国际外籍人员子女学校携手上海手风琴协会、上海长宁新虹桥文化交流中心以及虹桥街道,
邀请了世界顶尖的手风琴组合——
探戈热效应莅临学校彩虹桥剧场交流演出。

TANGO REACTION is a unique project consisting of the two of the world's best accordionists. After 15 years of collaboration as professor and student, they joined forces to play their wonderful music for HQIS students.
『探戈热效应』
是由两位塞尔维亚杰出音乐家组成的独特组合。
成员是一对相处了15年的师生,
他们亦师亦友,配合默契,
联手为HQIS的学生展现手风琴的独特魅力。
The audience listened in awe as both accordion and bandoneon were masterfully manipulated to play music spanning almost a century. Musical pieces included genres such classical, tango, French, and Balkan traditional music.
两位演奏家分别演奏的键钮手风琴和班多钮手风琴
配合得天衣无缝,美妙的音符在演奏家的指尖激情碰撞!
音乐风格从古典音乐到探戈,
从法国香颂到巴尔干传统音乐。
曲目时而舒缓令人沉醉其中,
时而紧凑又令人血脉喷张。
学生们深深陶醉在这场音乐的饕餮盛宴中。
Aleksandar Nikolić and Petar Marić have been playing music together for over 15 years. During this time, they have used their skills to reach new audiences and grow the reach of both traditional and avantgarde accordion music. Their accolades are numerous, with many championships won in their time across a multitude of ranges in over 10 countries.
亚历山大·尼克里奇和皮特·马里奇
这对师生组合合作的15年中,
走遍了全世界十几个国家交流演出,
传播传统以及他们原创的手风琴音乐。
他们收获的荣誉无数,
全世界的观众都被他们独特的魅力所深深折服。
Visits by such skilled guests allow our students to expand their musical mindset and encourages them to think outside the box. By witnessing the mastery of these artists, they can be inspired to reach new heights in their own artistic endeavors. We relish the opportunity to have top talents visit HQIS for the benefit of our student body, and we hope our valued guests will return in the future to fill the Rainbow Bridge Theatre with their awe inspiring music.
Thank you Aleksandar & Petar!
演出的最后,学生们与2位演奏家
进行了精彩的互动交流环节。
本次演出让学生们拓展了音乐思维,
鼓励他们对音乐有更多的思考。
通过观看世界顶尖演奏家的表演,
学生们从中可以受到启发,
对音乐产生新的理解和感悟。
最后,再次感谢 Aleksandar和 Petar
为我们带来的精彩表演,
期待你们下一次的访问交流!
Contact US
218 South Yi Li Road (Close to Lanbaoshi Road)
Shanghai, China 201103
伊犁南路218号(近蓝宝石路)
Phone: +8621 62689773 / 62682074-138 (한국어 상담 For Korean Families)
Email: admissions@hqis.org
Outreach: marketing@hqis.org

Stay Connected