News
Our school blog is a great chance to see what's happening at HQIS in a regular basis. Here you can see daily life as it develops within our campus, browse pictures, and get to know us on a more personal basis.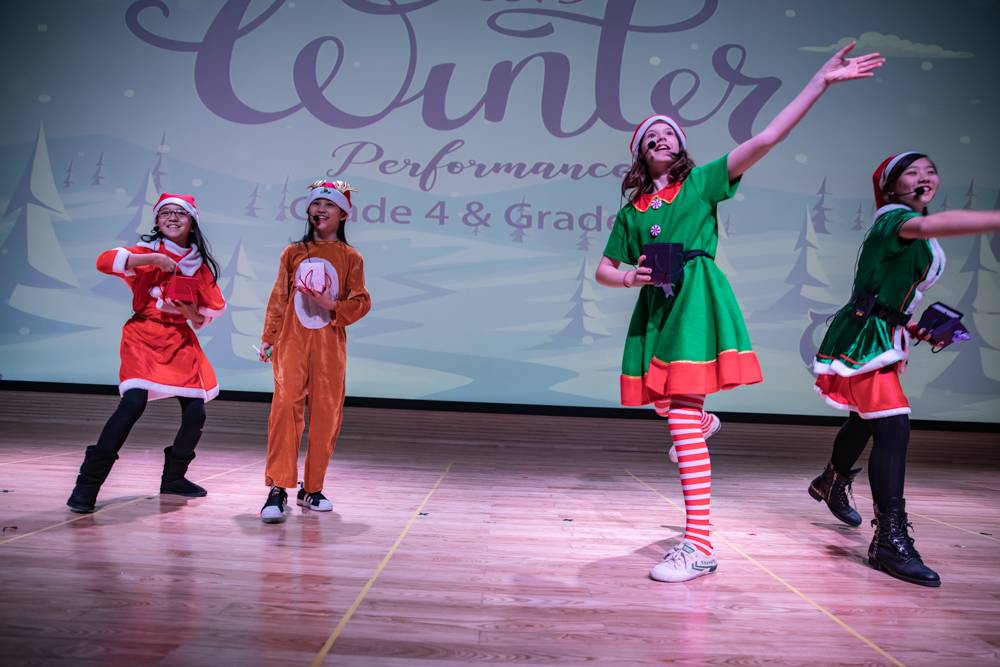 Canteen visit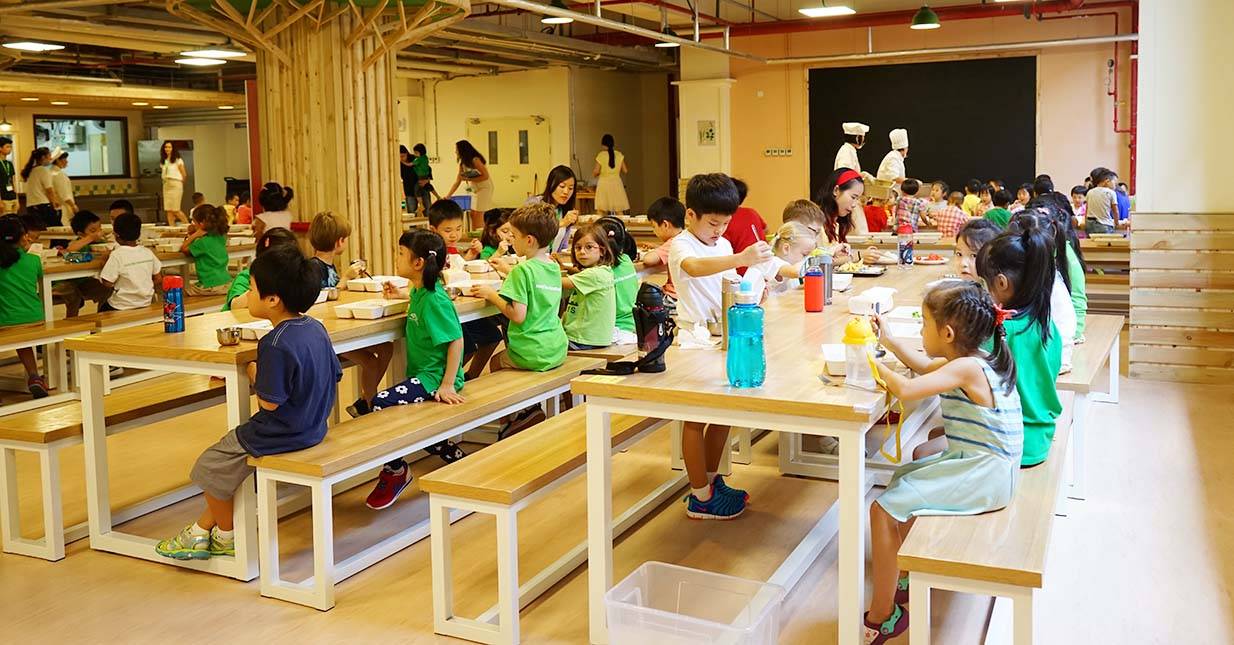 A way to a man's heart is through his stomach. More so to please a small heart and tummy, when it comes to kids and their nutritional needs. Some moms of HQIS decided to visit the kitchen to understand the meals served and the process behind it.
As agreed by a formal communication by POH to the kitchen head, we gathered at 11 am today for the visit. Head of kitchen Shirui and Mr. Craig, HoS assistant welcomed us on time and took us through the gastronomic walk.
Before entering we were briefed on the hand wash hygiene while the kindergarten kids got ready for lunch time. Teachers sitting along with them to dine, tiny hands and growling tummies eagerly opened the respective bento style packed lunches. While they were busy digging into their dose of energy, we were introduced on the variety of menu available, daily.
Properly dressed kitchen staff posted at the salad grill and serving counter to look over and serve freshly prepared food, with extra serves neatly wrapped in the storage nearby. Lower grade kids until grade 2 have lunch packed, labeled and waiting at the table according to their dietary requirements. Grades 3 and up are free for self serve. This doesn't allow them to gorge on one particular food from the pyramid: they are encouraged to have variety in their plates.
Meanwhile, the little hands raised for an extra serving of their favorite food and the ayis helped them immediately.

While one grade completes the meals, the other grade kids' walk-in in line with their teachers.
We were surprised by the complimentary meal box for visiting moms too. The food had a healthy selection of vegetables, greens, protein and rice covering each chain of the pyramid. It was not only colorful, but healthy, balanced, perfectly seasoned and nutritional. Kids who have meal preferences like vegan/vegetarian and for those who have food allergies, the meal is prepared separately in the kitchen with due care and hygiene. Utmost care is taken for every child's meal requirements and food prepared is according to the requests of parents (on receiving a mail through the school nurse).


We were allowed to click photos of the dining area, food procurement and sorting area and the cooking area from a distance due to hygiene restrictions... The staff were dressed appropriately, health guidelines - garbage disposal followed as per Government regulations, with daily report submissions. Kitchen staff also take all the efforts in preparing the sauces and little of the basic ingredients are procured from outside. Personal favorite was braised tofu.
With so much variety, fresh food is served hot at no extra cost, but extra care and love. For more updates on the menu, don't forget to check the weekly chart on school site.
Three cheers to the head of the kitchen and her team for making the lives of moms easy. A big thanks to Mr. Craig for bridging the language Thoroughly impressed by the way food is respected, how children's needs are met and overlooked. A community that dines together, grows together.
-- From 2A parent

Contact US
218 South Yi Li Road (Close to Lanbaoshi Road)
Shanghai, China 201103
伊犁南路218号(近蓝宝石路)
Phone: +8621 62682074/+8621 62683121
Email: admissions@hqis.org
Outreach: marketing@hqis.org
Stay Connected