News
Our school blog is a great chance to see what's happening at HQIS in a regular basis. Here you can see daily life as it develops within our campus, browse pictures, and get to know us on a more personal basis.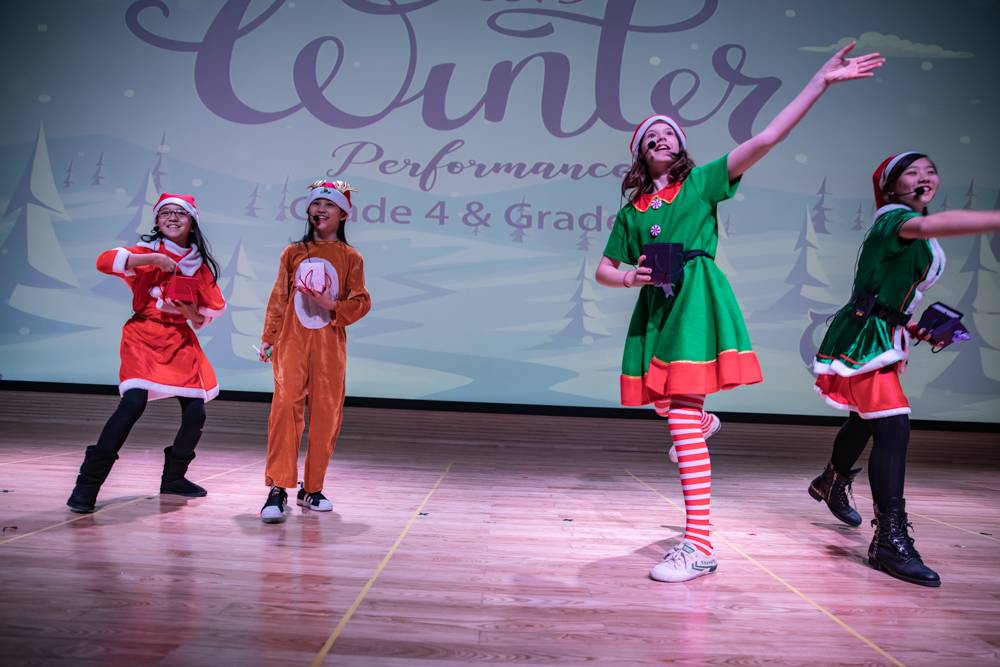 Outstanding performance of HQIS delegates at
Model United Nations Conference

On Friday and Saturday November 8th and 9th, four of our HS student delegates participated in the Shanghai SHASMUN Model United Nations Conference. Our delegates were led by our AP and HS History Teacher Mr. Lyle Sylvander. We would like to congratulate the following students for the participation this year as MUN delegates in the Shanghai MUN Conference: Grade 9 Calvert Zhu, Grade 10 Jessie Gao, Grade 11 Bolam Choi, and G12 Jenny Sun; on their hard work at the MUN conference. Our MUN student delegates have demonstrated diligence, perseverance, and were strong contenders as they worked towards passing their resolutions!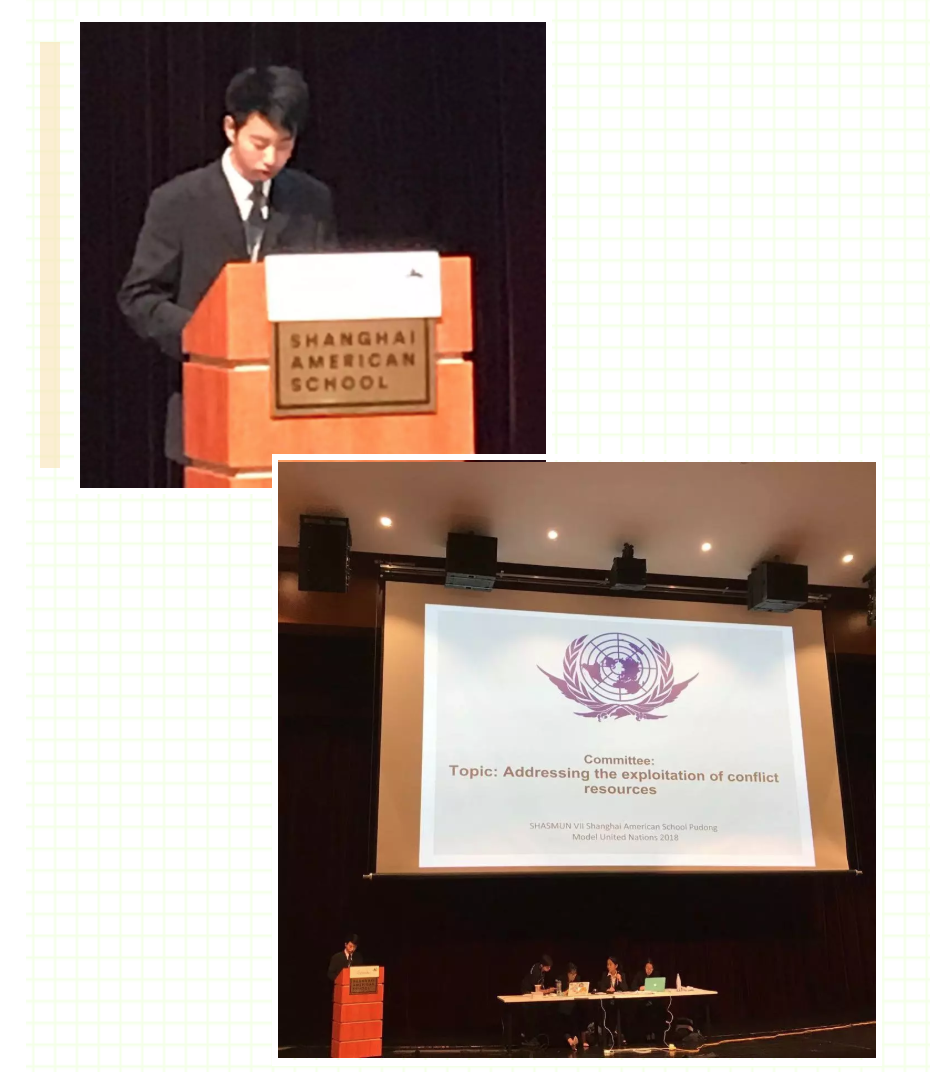 "SHASMUN was a novel and memorable experience for me. Working together with other delegates to form feasible clauses and standing on the podium to give speeches really appealed me. I hope to be a part of SHASMUN again in the future."
The event was particularly thrilling, so we decided to interview Mr. Sylvander for a more detailed "After-Action" report:


Q1: Greetings Mr. Sylvander. What was the event like?
The event was very professionally organized and managed. It was entirely set up and run by Model United Nations (MUN) students at Shanghai America School – Pudong, Campus. Most of the big international schools in Shanghai attended as well as a few from Beijing. Students represented different countries and had to present the views of those countries in committees.
Q2: What were the contents of the event?

The HQIS students were assigned to represent the countries of Uganda and Malta – two students were assigned to each country. They were each given three issues to work on and assigned to separate committees. Each student had to prepare an opening speech. Then they had to work with other students in drafting policy proposals incorporating the views of their respective countries.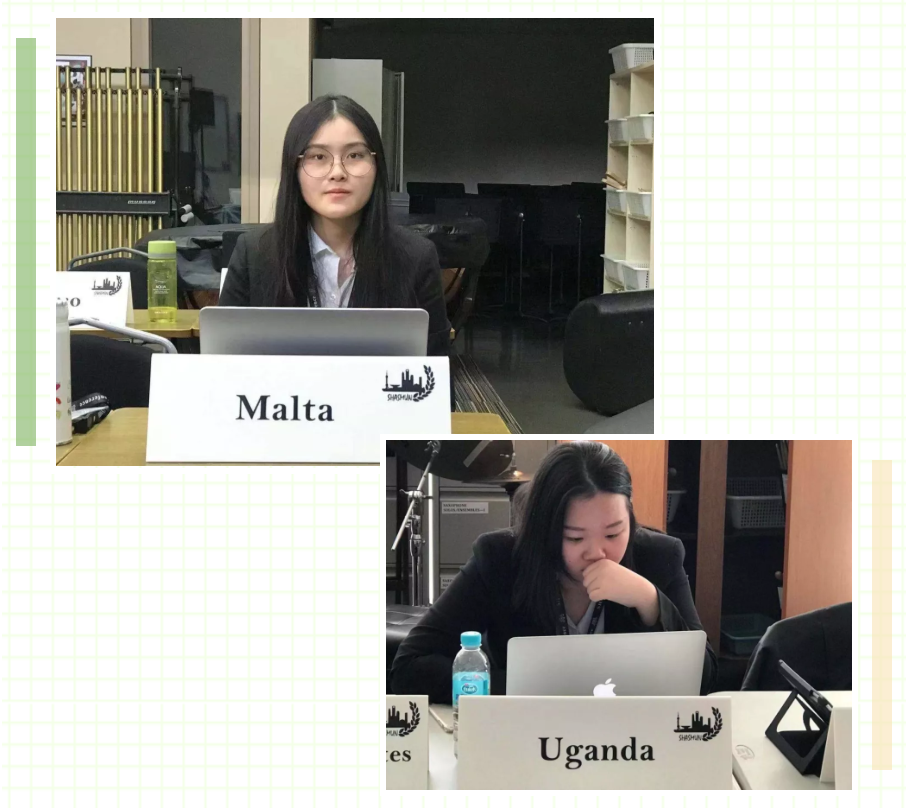 Q3: How did our students perform?

Our students performed very well – one HQIS student successfully passed his own resolution in committee. Overall, it was a great experience for them.


Q4: What is the importance of SHASMUN for our students' curriculum


In terms of subject matter, it's most directly related to the 12th Grade International Relations class but all of the policy topics draw on knowledge of history, geography, culture and politics. I emphasize all of these areas within my history classes. But I think MUN develops other valuable skills as well – such as critical thinking. Students have to really understand the topics and analyze them from multiple perspectives.

Q5: Thank you Mr. Sylvander. What are your final thoughts on this event?
It was a great experience and I look forward to doing more of them in the future.
Contact US
218 South Yi Li Road (Close to Lanbaoshi Road)
Shanghai, China 201103
伊犁南路218号(近蓝宝石路)
Phone: +8621 62682074/+8621 62683121
Email: admissions@hqis.org
Outreach: marketing@hqis.org
Stay Connected