News
Our school blog is a great chance to see what's happening at HQIS in a regular basis. Here you can see daily life as it develops within our campus, browse pictures, and get to know us on a more personal basis.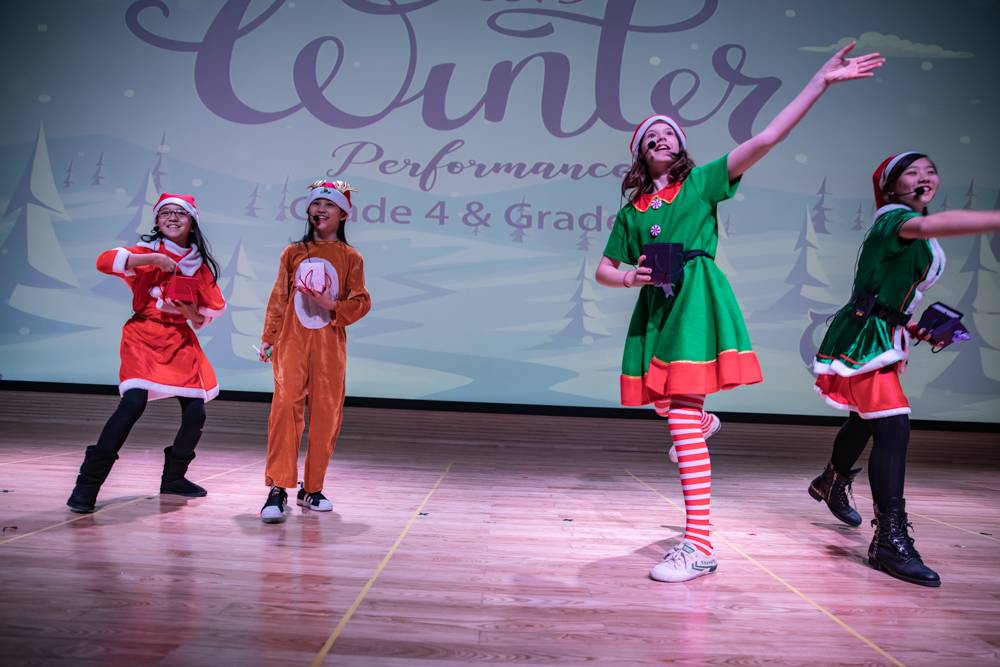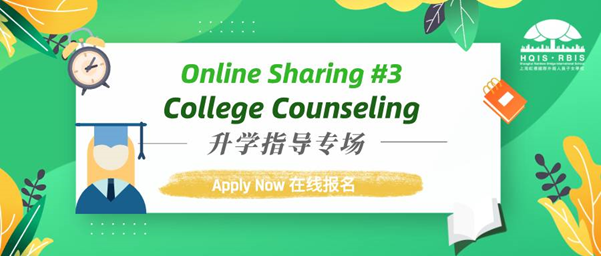 - How to find the university that suits you?
- What role should parents play in the process of applying for a university?
- What kind of student has more chances?
- How to submit a competitive application and how to get accepted?

There is no doubt that almost every family who is about to apply for college will face similar problems. However, the huge amount of information that parents and students receive is often very confusing and sometimes it is hard to understand how the whole process works.
Therefore, HQIS, in collaboration with the admissions officers of well-known universities in the United States, has carefully prepared three lectures about university preparation and admissions. Do you want to know in detail how to help your child apply to an American college?
This opportunity is too good to miss! Register now!
01. Liberal Arts and Sciences Education in the US
and Rhodes College
Date: Thursday, May 21st, 7:30 PM

Ms. Lauren Sefton
Senior Associate Director of Admissions Officer at Rhodes
• Lauren Sefton is currently Senior Associate Director of Admission at Rhodes College, a liberal arts and sciences college in Memphis, TN.
• In her 16th year of college admissions, she works with students from the New York City area as well as international students from Asia and Latin America.
• Lauren is currently serving on the Board of the Colleges That Change Lives (www.ctcl.org) and is also a Past President of the Southern Association for College Admission Counseling (www.sacac.org).


Introduction


False beliefs and myths are always a problem when applying to college, especially for foreign students and parents. Join Lauren Sefton from Rhodes College for a Mythbusting Session on College Misconceptions. Also learn about Rhodes College, a national liberal arts and sciences college in the vibrant city of Memphis.


The talk will be joined by a current Rhodes student to share her student experience as an international student.
02. University Counseling with
Dr. Brian K Smith from Drexel University
Date: Saturday, May 23rd, 9 AM
Dr. Brian K Smith
Senior Associate Dean of Academic Affairs, and a faculty member for the College of Computing & Informatics (CCI) at Drexel University.
• Joint appointment with the School of Education's Learning Technologies at Drexel.
• Professional background has included stints at both the National Science Foundation and the Rhode Island School of Design.
• Extensive teaching experience at institutions including Pennsylvania State University and Massachusetts Institute of Technology.
Introduction
Dr. Smith will share his expertise in STEAM education, computer-learning environment, creativity and innovation in computing education and how these are applicable to high school students when thinking about career and planning for college. More information on topic will be updated soon.

Stem disciplines (i.e. science, technology, engineering and Mathematics) are very important nowadays, but they are not the only areas that promote creativity, innovation and social products. The arts and design discipline provides a way of looking at the world and thinking habits, and improves stem outcomes. In the past five years, steam (i.e. science, technology, engineering, art / design and Mathematics) has developed into an educational movement based on interdisciplinary cooperation between science and art.


03.University Counseling with Admissions Officer
from Michigan State University
Date: Saturday, June 6th, 10 AM
Jing Luo
Admissions Officer from Michigan State University
• Jing Luo graduated from the University of Vermont with a Master's Degree in Higher Education and Student Affairs in 2014.
• She worked at Miami University to support thousands of international students' transition and engagement from 2014 to 2018.
• She loves working with postsecondary students and finds her passion in the international education field. In her current role, she is very happy to help prospective students find their place and succeed at Michigan State University.


Michigan State University (MSU) is a public research university in East Lansing, Michigan. MSU was founded in 1855 and served as a model for land-grant universities later created under the Morrill Act of 1862. Today, MSU is one of the largest universities in the United States (in terms of enrollment) and has approximately 634,300 living alumni worldwide.
Topics:
- Origins and Features of U.S. Public Research Institutions; - Advantages of Studying in U.S. Public Research Institutions;
- Advice on How to Choose Your "Fit" Schools on Your List.
Let us share with you our teaching philosophy with these 3 Online Lectures, we are delighted to let you better understand our methodologies and education system.
Scan the QR code below to register now!
Parents of enrolled students don't need to sign up, the link will be shared by the teachers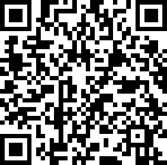 Contact US
218 South Yi Li Road (Close to Lanbaoshi Road)
Shanghai, China 201103
伊犁南路218号(近蓝宝石路)
Phone: +8621 62689773 / 62682074-138 (한국어 상담 For Korean Families)
Email: admissions@hqis.org
Outreach: marketing@hqis.org

Stay Connected