News
Our school blog is a great chance to see what's happening at HQIS in a regular basis. Here you can see daily life as it develops within our campus, browse pictures, and get to know us on a more personal basis.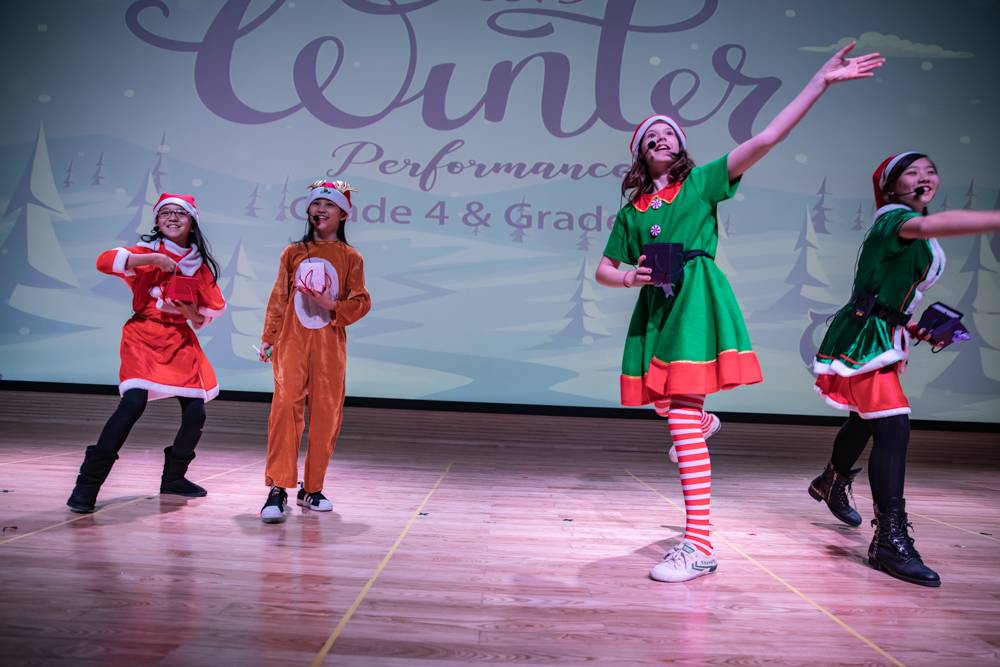 2020 HQIS Graduation Ceremony Review

June 18th was a fantastic day for our students, our teachers, our parents, and each member of our wonderful community as we held our annual graduation ceremony. It was a moment of pride, excitement, joy, and yes, bittersweet feelings due to some inevitable farewells. Our students are growing, and yesterday we witnessed their growth.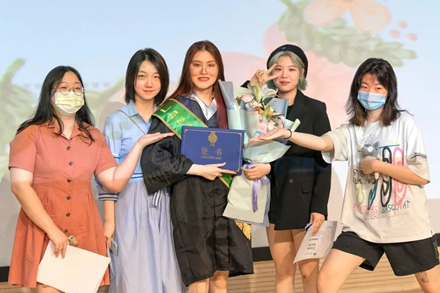 Before the graduation ceremony, all teachers, students and parents observed a minute of silence to honor the doctors, nurses, medical staff, and all the heroes who sacrificed to protect us. Without them, we would not be able to return to school so quickly, and we would not be able to enjoy together this fantastic celebration.
Due to the Covid-19 pandemic situation in the US, our Head of School Mr. Okma could not attend the ceremony. He nevertheless sent us a video where he addressed our G5 graduates as well as our middle and high school students. Mr. Okma stressed on the importance of responsibility and self-discipline as our G5 students move from elementary school to middle school. As for our middle and high school graduates, Mr. Okma talked about the great role that this new generation of people play, and the significance of our Upper School students as future citizens, who need to take action for a better world on a path of human development.
Our middle and high school students received certificates for their outstanding work, carried out with extreme diligence even during the unprecedented period of the Covid-19 pandemic, an authentic display of rigor, assiduity, thoroughness, and commitment. This time the graduation ceremony was really special.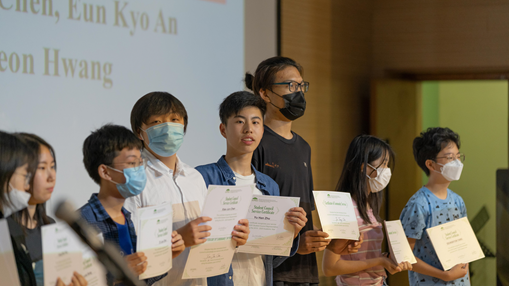 This time the graduation ceremony was really special. This is because this year HQIS produced its very first High School graduate student, Jenny Sun. Jenny has been one of the most outstanding students in our school. We are proud of her as she takes one more step into adulthood. Our first high school graduate, has received offers from many Top 30 universities in the US; most recently from the University of California – Irvine, and Purdue University. She previously received offers from both Northeastern University and Pennsylvania State University.
The Grade 10 English class decided to put this to the test by rehearsing and performing the poem "Prayer Before Birth" by Louis MacNeice. The group worked on the piece for over 2 weeks, learning the 8-stanza long poem off by heart. Under Ms K's guidance, they incorporated movement and actions, and performed the piece at the 2020 graduation ceremony.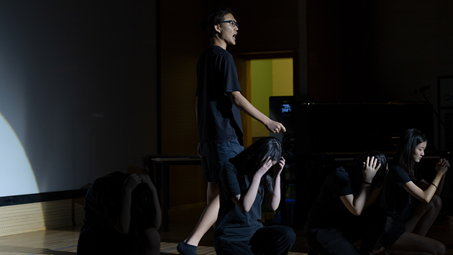 Congratulations owls and owlets!
We taught you how to fly,
you showed us how high you can fly. We love you!
Each graduation is a brand-new start,
and all we want is to memorize these unrepeatable moments.
Special thanks to our Grade 9 student Robin. Robin's skills as a photographer are just incredible! Thank you Robin for your support and for your amazing pictures!
Contact US
218 South Yi Li Road (Close to Lanbaoshi Road)
Shanghai, China 201103
伊犁南路218号(近蓝宝石路)
Phone: +8621 62689773 / 62682074-138 (한국어 상담 For Korean Families)
Email: admissions@hqis.org
Outreach: marketing@hqis.org

Stay Connected