News
Our school blog is a great chance to see what's happening at HQIS in a regular basis. Here you can see daily life as it develops within our campus, browse pictures, and get to know us on a more personal basis.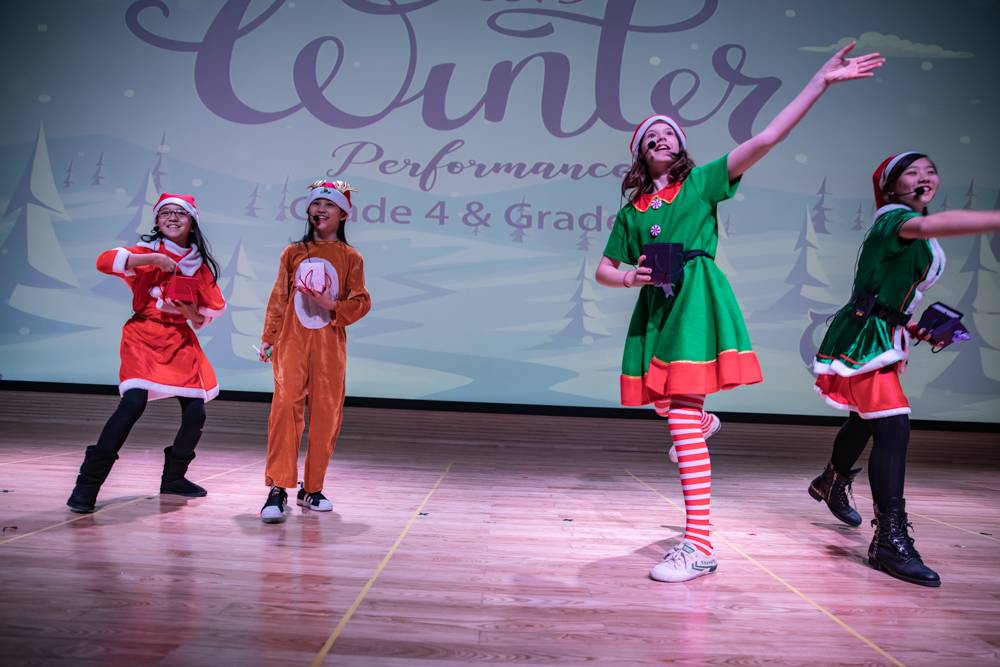 "Some people have communication barriers in life because they don't understand a basic principle: we must let others feel important." - Dale Carnegie

Children's inner world is incredibly rich and intricate, and each child has his own views and opinions. Parents who listen carefully to their children's hearts will undoubtedly be able to canalize their children's emotions and shorten the mind distance that separates the adult world from the kids' world. In order to help parents understand their children's mental state and developmental needs in-depth, our school will hold Parents – Children Workshops on positive pedagogy and communication.


Please note that the seats are limited to 20 per session,
please
scan the QR code in the poster
to reserve your seat!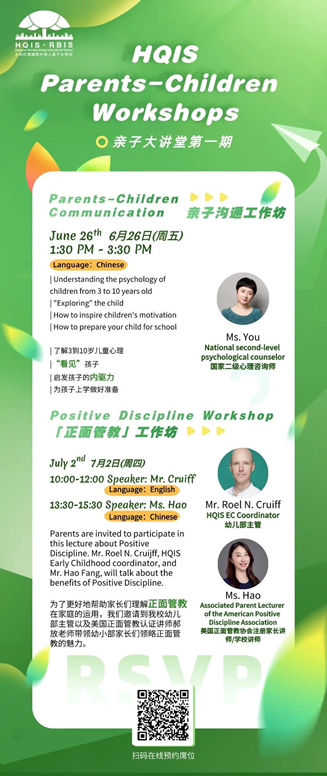 Contact US
218 South Yi Li Road (Close to Lanbaoshi Road)
Shanghai, China 201103
伊犁南路218号(近蓝宝石路)
Phone: +8621 62689773 / 62682074-138 (한국어 상담 For Korean Families)
Email: admissions@hqis.org
Outreach: marketing@hqis.org

Stay Connected