News
Our school blog is a great chance to see what's happening at HQIS in a regular basis. Here you can see daily life as it develops within our campus, browse pictures, and get to know us on a more personal basis.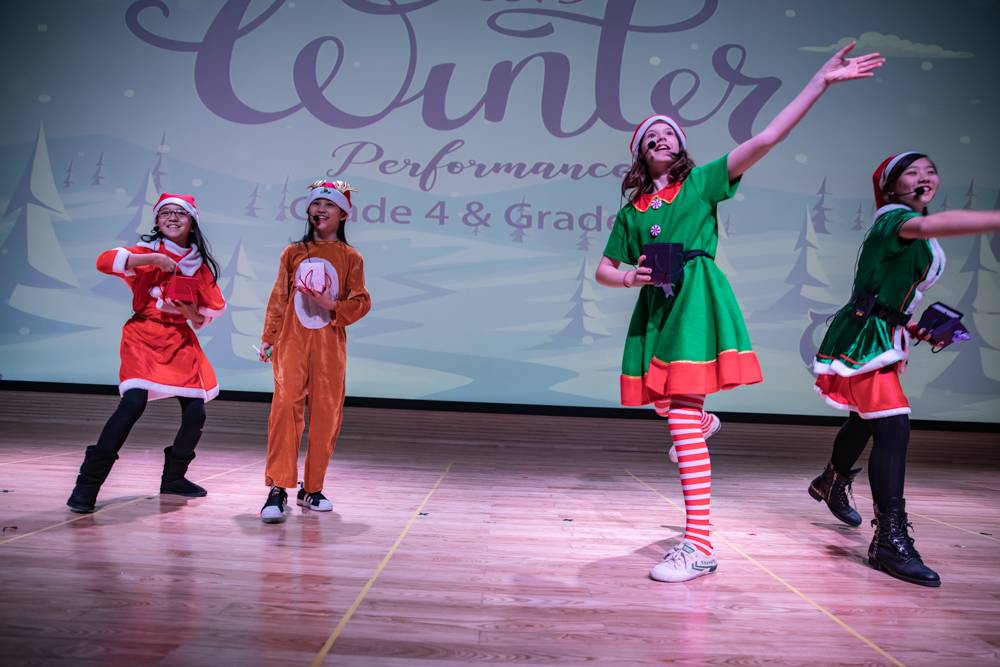 AP in Upper school | UPCOMING FAMILY SHARING SALON
As one of the established international schools in Shanghai, promoting parent engagement in children's education has always been one of our main goals. Education is more than what happens inside the walls of a classroom, parents play a key role in the development of students.
This semester HQIS will hold Family Sharing Salon – a series of lectures with our educators and teachers for the parents of our students, to illustrate in detail many aspects of HQIS curriculum, teaching methodologies, and education in general.
Upcoming Events
HQIS Family Sharing Salon #4
AP Curriculum in Upper School
Date and Time: September 24th, 3:00 P.M.
Venue: HQIS Rainbow Bridge Theatre
Presenters: Ms. Anique Kruger, HQIS Upper School Curriculum Coordinator, and English Teacher;
Bing Bing Chen, HQIS College Counseling Director
Language: English & Chinese Translation
You can learn more about:
The Advanced Placement (AP)

Why students should take AP classes?
Sign up online!
All parents are welcome to attend!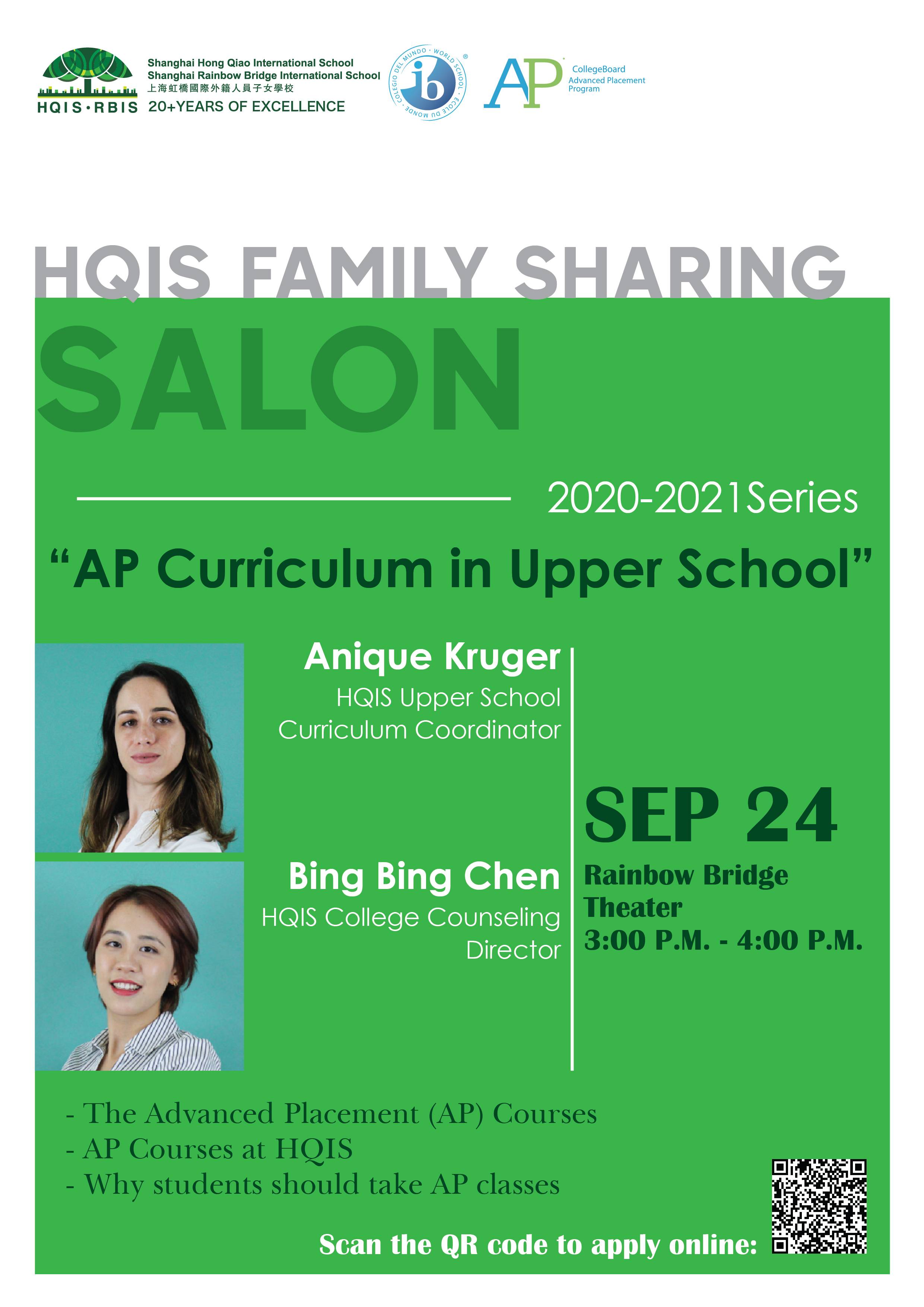 "HQIS pursues and promotes academic rigor, 21st-century skills and a living environment to empower students who are guardians of the planet and ambassadors of the local and global community by leading with their hearts, achieving with their minds and growing in knowledge and skills."
Contact US
218 South Yi Li Road (Close to Lanbaoshi Road)
Shanghai, China 201103
伊犁南路218号(近蓝宝石路)
Phone: +8621 62689773 / 62682074-138 (한국어 상담 For Korean Families)
Email: admissions@hqis.org
Outreach: marketing@hqis.org

Stay Connected