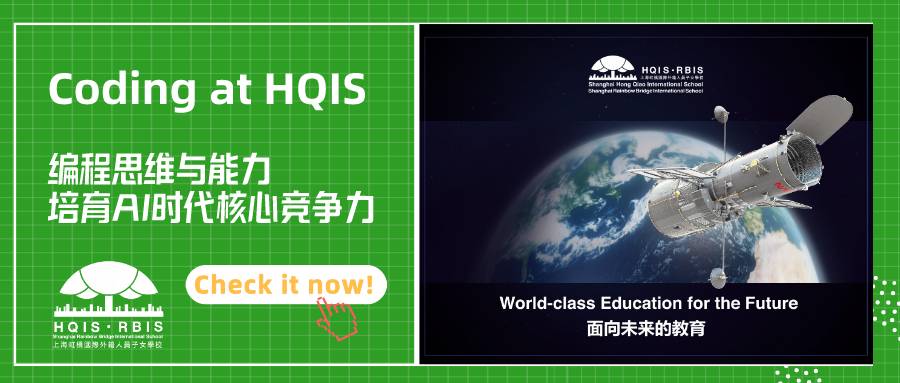 As one of the established international schools in Shanghai, Shanghai Hong Qiao International School pursues and promotes academic rigor, 21st-century skills and a living environment to empower students to be lifelong learners.
In the 2020-2021 academic school year, innovations in the school curriculum provide our students with better opportunities for academic development and learning experiences.

The world is changing, and the pace at which technology is evolving is accelerating. At the same, technology helps us manage this change, and stay connected across the globe. But what's next?

How can we continue to meet the needs of these huge changes?
How can we shape education to prepare our students to the challenges of the New Millennium?



A few years ago, the World Economic Forum published a report, listing the top skills and attributes need for the new age. We can see that even between 2015 and 2020, the top skills have changed, indicating how fast the world is changing.
We could notice that core competencies such as programming and artificial intelligence have become indispensable elements now.
At this moment, as we all know, artificial intelligence is beating human beings in various areas including playing games, driving cars, and even trading stocks in Wall Street. AI has already started replacing jobs in traditional industries.
Another fact that cannot be ignored is the trade war between two strong nations. Meanwhile there is a very intense competition of technology. So AI is really a new revolution comparable to the Industrial Revolution, and even faster.
The enrollment of CS courses in many universities skyrocketed from 50 students to over 1000 students per course. One of the most popular courses at Harvard is CS50. You can see the scale of this introductory course.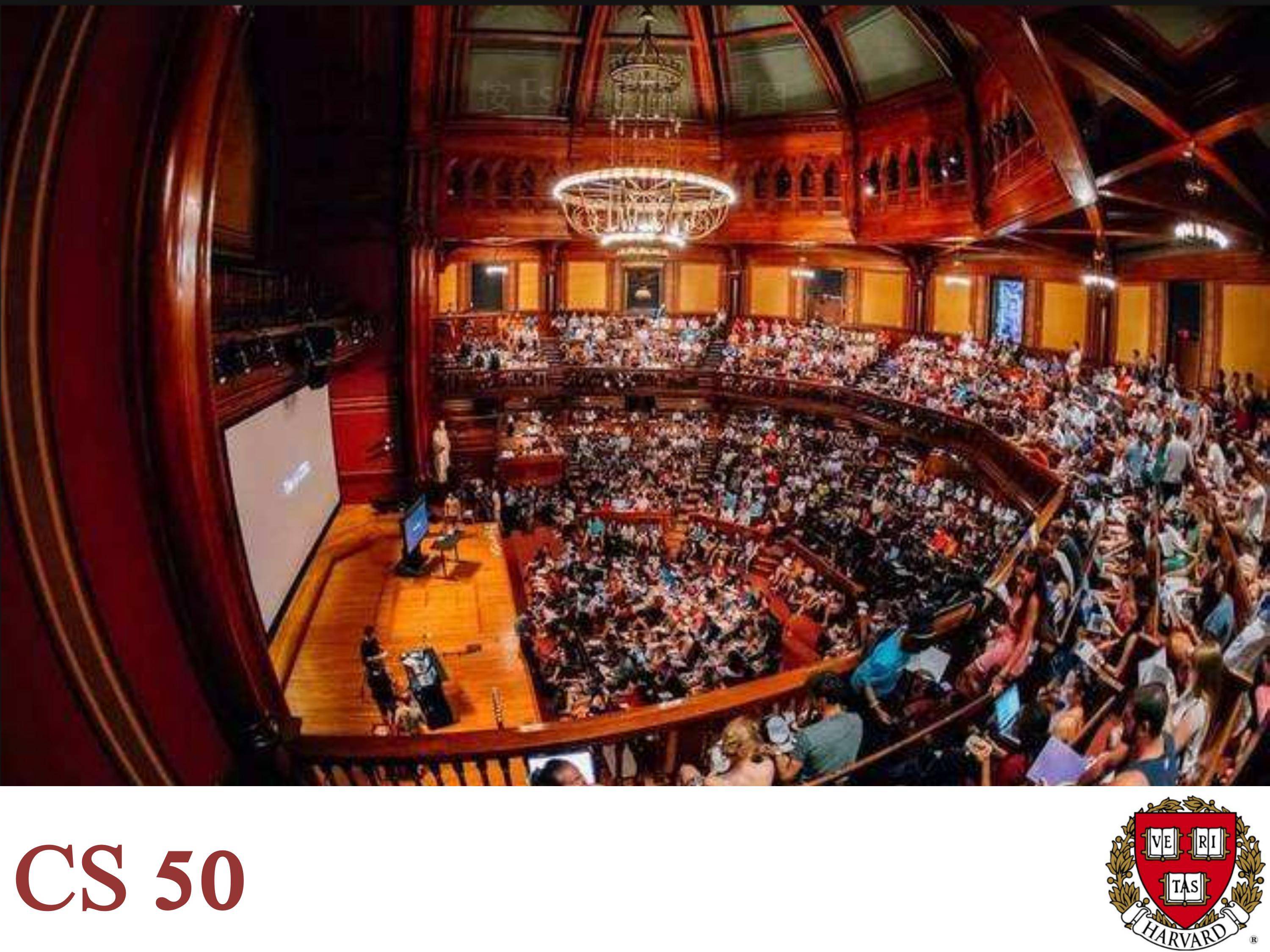 At UC Berkeley, an equivalent course, CS61A, attracts too many students that the school is running short of teaching assistants. In Columbia University, programing is a required course for every freshman no matter what your major is.
There are signs that programming and artificial intelligence have become an integral part of this era.

This semester, a world-class coding team has become a partner of HQIS, with the support of a top-level adviser, Dr. Chen Chen, who now serves as HQIS STEAM Project Consultant. Coding has been integrated as a compulsory course for our students so that they can become familiar with this new universal language even at a young age.
Dr. Chen said that people like Steve Jobs, Mark Zuckerberg, Elon Musk, and Bill Gates left their mark. Great minds, of course, but there's a thing they have in common: they started learning programming when they were very young, respectively 10, 12, and 13. At HQIS, our students start learning programming at the age of 9.
These people in the pictures are the ones who have changed the world. And the students sitting here today are the ones who will change the future.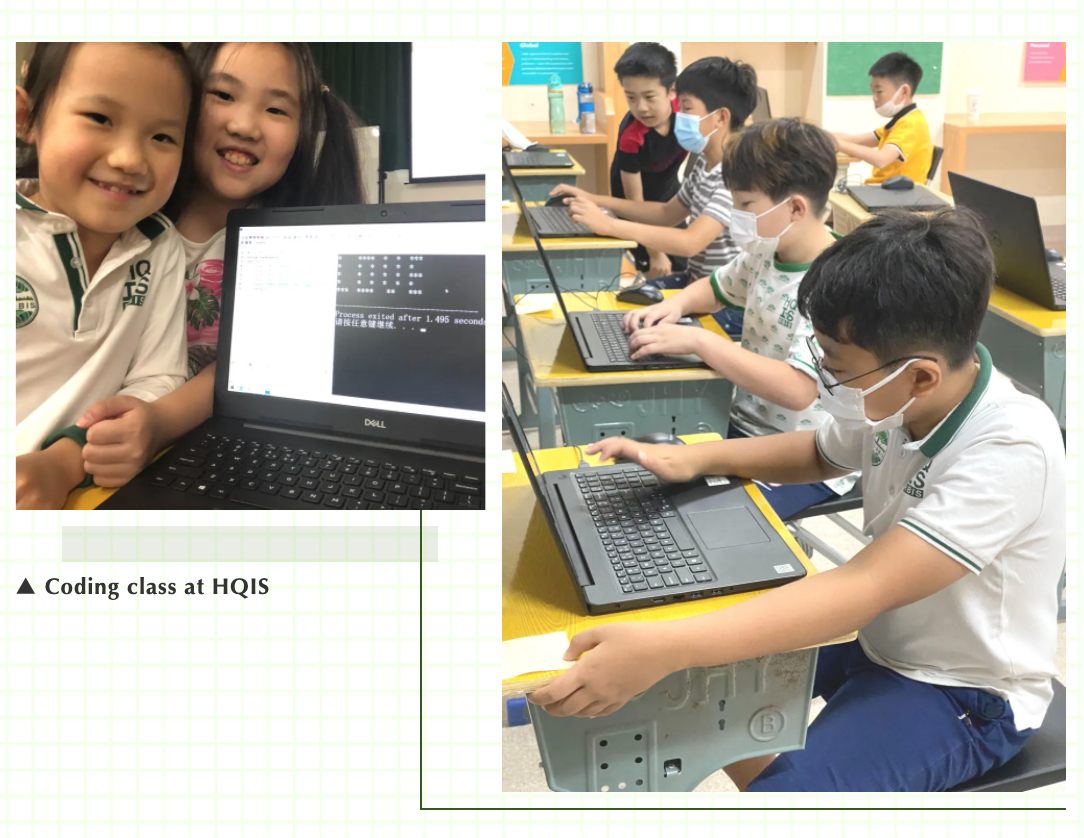 At HQIS, children learn to write coding commands, debug and decrypt lines of code when they are 9 years old. Cultivating children's logical thinking and problem-solving abilities, and exercise their patience is the core objective of this course. Some children used to like drawing, on paper, or using their IPad. Their creativity has now moved from their worksheets to the screen of their laptop. They used to solve math problems using a calculator. Now we teach them how to program complex codes that automatize calculations. Both classroom activities and homework are based on problem-based learning. Their learning speed is not important, after a period of systematic learning, students will be able to see their progress and results.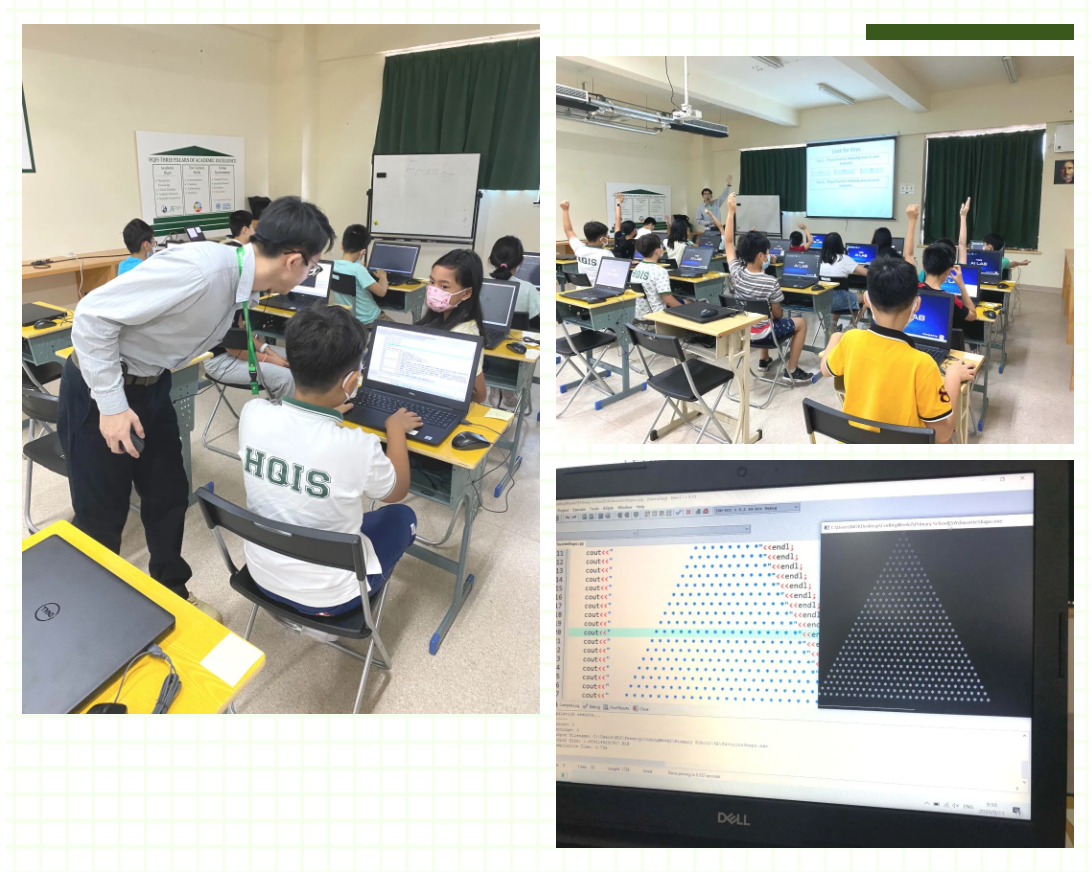 This is the data of IOI, International Olympiad in Informatics, which is the top computer science contest where each county or region selects four smartest high school kids to compete.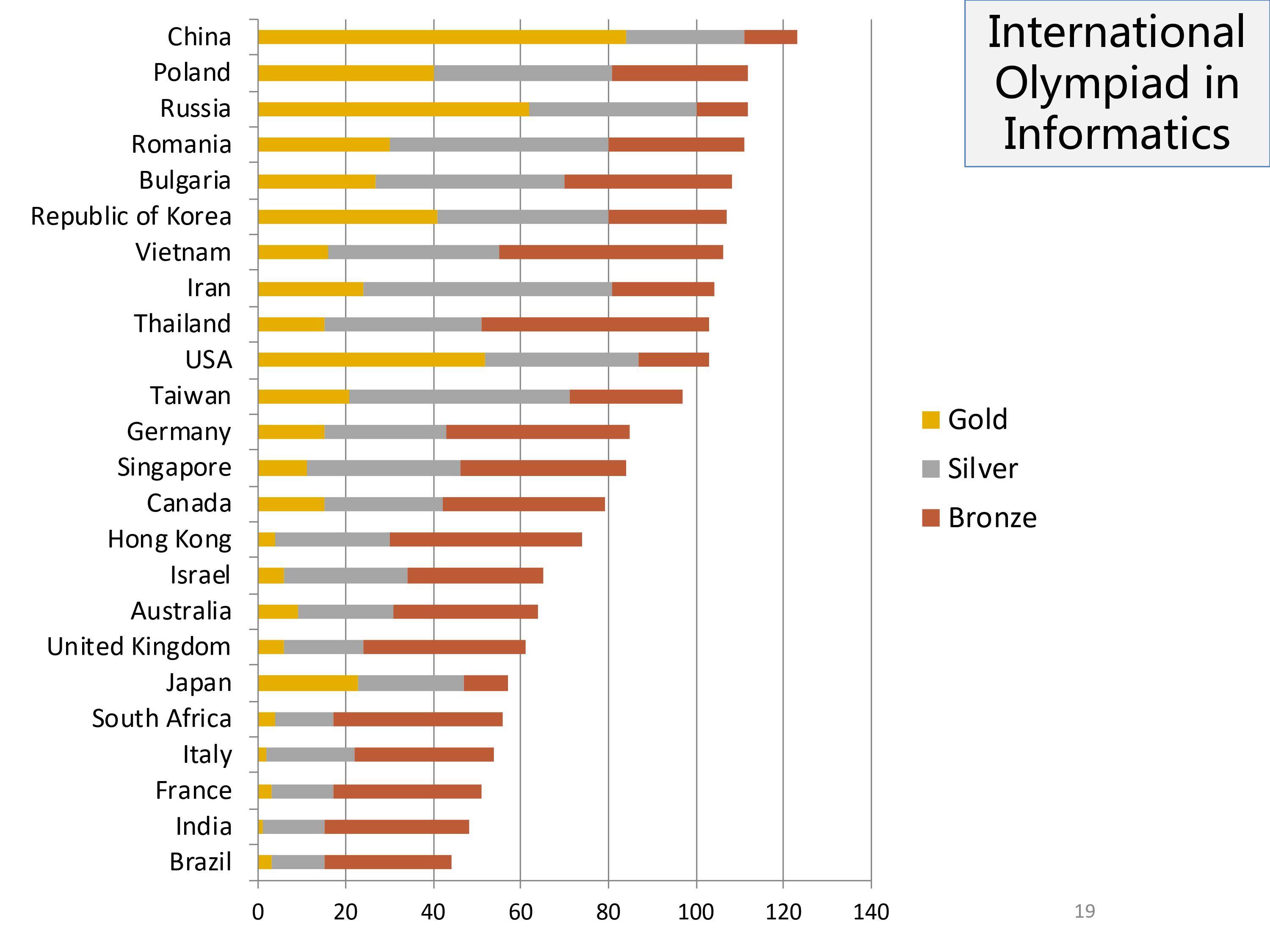 As we can see by the number of gold medals, Chinese students rank first in the world. More and more Chinese students can get admitted to prestigious schools.
Therefore, in addition to our daily courses, our school's professional coding team will also select the talented students to make a school team, organizing training sessions for students, guiding and preparing them for these competitions.


It is worth mentioning that this year HQIS has become the official certification test site for the Asia-Pacific Informatics Olympiad (APIO)and the American Computer Science Olympiad (ACSL).
Top coding competitions are not only an excellent opportunity for students to deepen their knowledge and display their skills, they are also a lift to prestigious universities like Harvard or MIT. We hope HQIS students will soon become players in the global battle arena of programming!
Reference:


Asia-Pacific Informatics Olympiad (APIO) is an informatics competition for middle school students in the Asia-Pacific region. Its main goal is to provide young students with more opportunities and challenges for competitions and promote the International Olympiad in Informatics in the Asia-Pacific region. APIO is sponsored by the China National Computer Congress.
The American Computer Science League (American Computer Science League) originated in the Silicon Valley of the United States and has a 40-year history. It is one of the oldest computer programming competitions for elementary and middle school students in the United States. The competition was also officially certified and sponsored by the National Association of Secondary School Principals NASSP and the Computer Science Teachers Association, receiving support and recognition from famous companies such as Google, Adobe, No Starch Press, O'Reilly Media, Pearson, Pragmatic Bookshelf, and Wolfram.