News
Our school blog is a great chance to see what's happening at HQIS in a regular basis. Here you can see daily life as it develops within our campus, browse pictures, and get to know us on a more personal basis.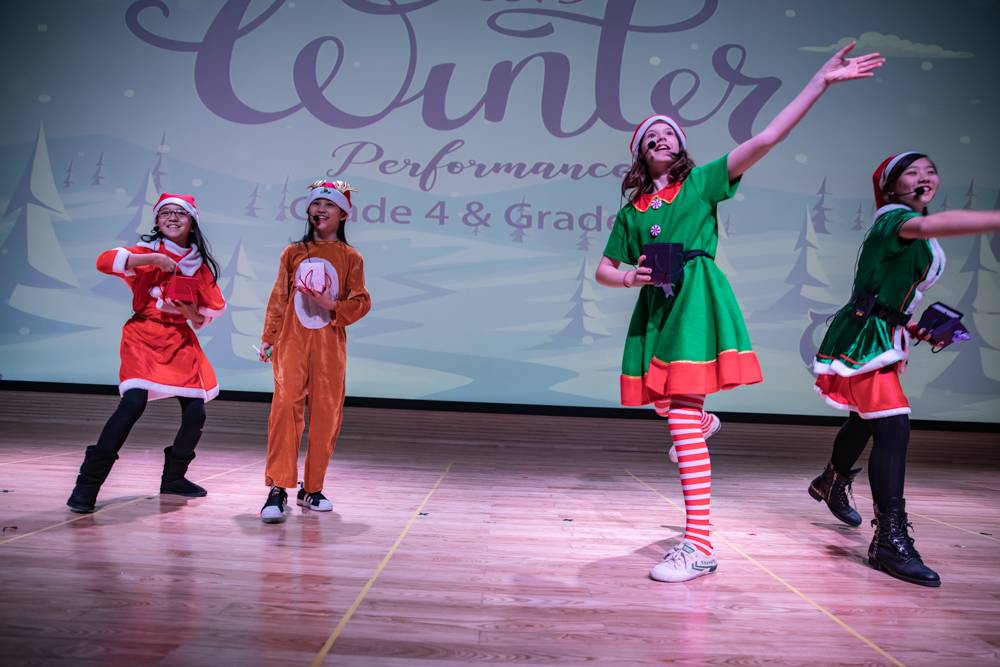 Come And Get a Feel for HQIS! | HQIS Open Day
We are thrilled to announce that the first two Open Days of the Academic Year 2020-2021 will be held on October the 29th (Thursday), and November 19th (Thursday) at 9:00 AM. You will have the opportunity to meet our teachers, leadership, and admissions staff, and you will be able to explore our curriculum and courses, our campus, student life, and much more.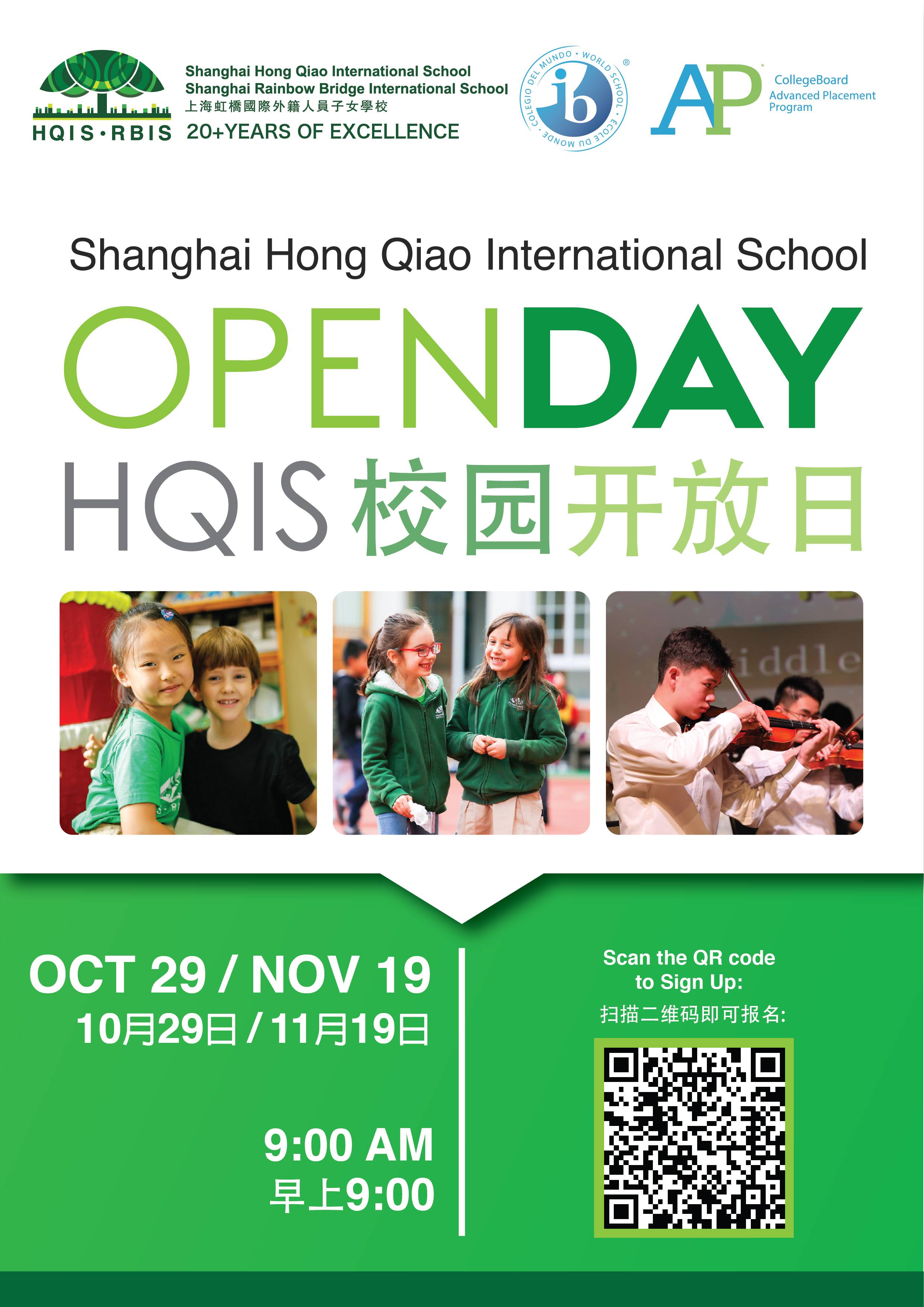 Open Day Schedule:
- 9:00 - 9:30 Check in and refreshment at Owl Café
- 9:30 - 10:15 Presentation at Rainbow Bridge Theater
- 10:15 - 11:00 School Tours (Nursery, PS-PK, K-G5, Upper School)
- 11:00 - 11:30 Q&A at Owl Café


IMPORTANT: Please, note that registration is required. You can register by scanning the QR code on the poster. For further information, do not hesitate to contact us at admissions@hqis.org / +8621 62689773

About Us

Hong Qiao International School was established in 1997. We officially became an approved International Baccalaureate (IB) school in 2012. IB education standards are now well-respected around the world. We are particularly proud that Hong Qiao International school was one of the first IB schools to be established in China.

Over our 23 years, Hong Qiao International School, the oldest international school in Shanghai, has become a comprehensive school with a 15-grade level of academic excellence fully articulated including Kindergarten, Primary, Middle School, and High Schools all on the one campus.
Academic Rigor

HQIS provides the academic rigor that opens doors worldwide.

✔️For students from 18 months to 2 years of age, the school offers an Emergent Curriculum that builds social skills, large and small motor skills.
✔️For students from 3 to 12 years of age, we offer the IB-PYP Programmme.
✔️For middle school and high school students, we follow the Common Core standards taught through inquiry instruction combined with skill-based project-based learning. We offer AP courses in high school. Currently, we offer AP Math, AP Chemistry, AP Physics and AP Biology., More AP courses will be available in the future.
This year, we integrated
Singapore Math, coding, Project-based Learning (PBL), Genius Hour
, and other Signature Courses into our curriculum. These courses will be introduced to parents by the school principal on the Open Day.


Contact US
218 South Yi Li Road (Close to Lanbaoshi Road)
Shanghai, China 201103
伊犁南路218号(近蓝宝石路)
Phone: +8621 62689773 / 62682074-138 (한국어 상담 For Korean Families)
Email: admissions@hqis.org
Outreach: marketing@hqis.org

Stay Connected