Time machine? Sign up for Spring Performance!




HQIS Spring Performances is the event that marks the end of the school year, and every year our students hypnotize the audience with spectacular on-stage performances.





This year the Spring Performances will be really special. In fact, this time the Upper School performances will be organized, directed and supervised by the students themselves! Furthermore, the students decided that this edition of Upper School Spring Performances will follow the theme "Time Machine".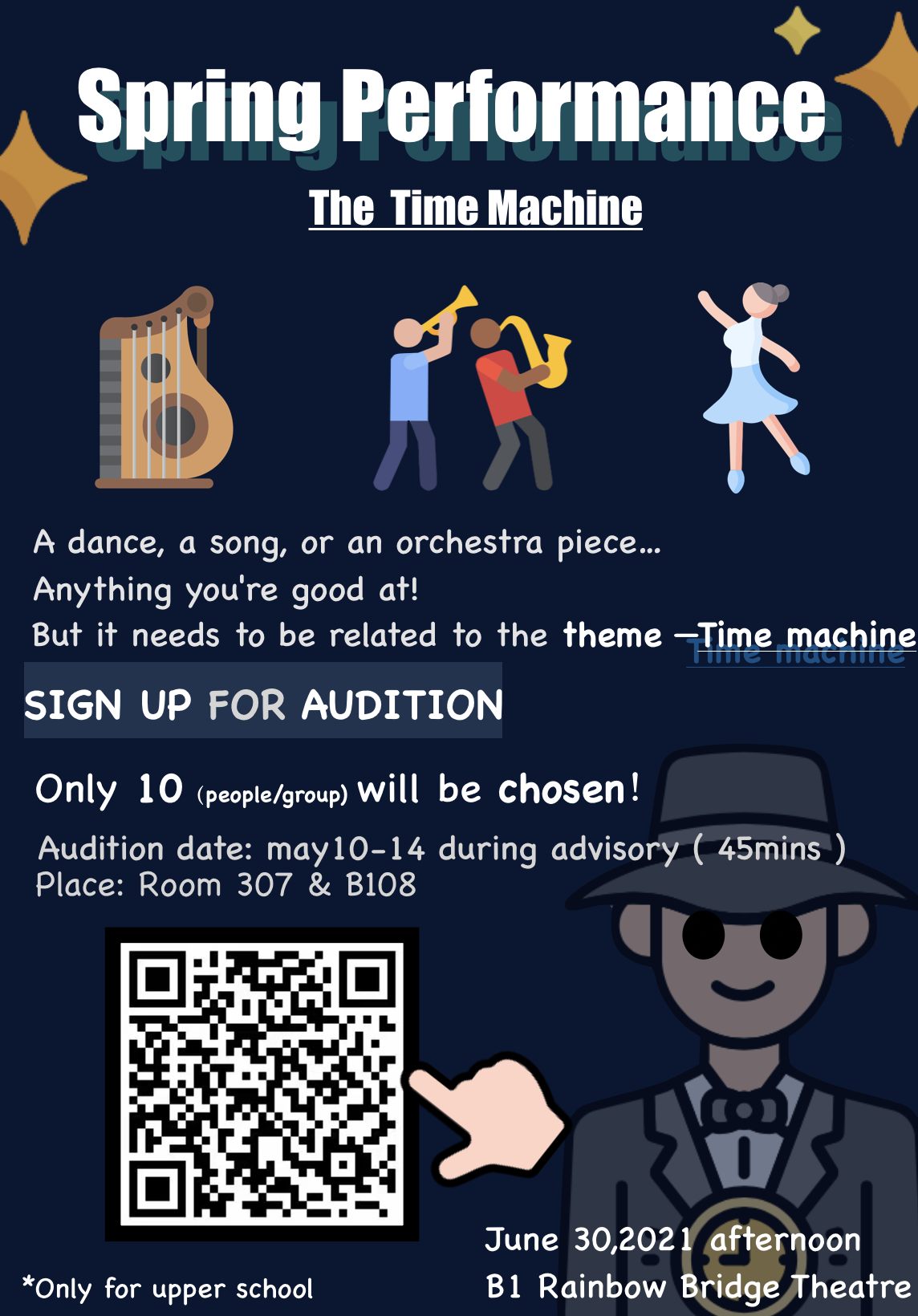 Students from Grade 6 to Grade 12 can dance, sing, play an instrument, or choose any kind of performance they want, as long as it is related to the theme. Students should bear in mind that the performances will be judged by the jury in charge of the audition and that only 10 performances (solo or group) will be chosen.
Students can scan the QR code on the poster to sign up for the audition, which will be held from May 10th to May 14th.

Are you talented? Would you like to show your talent? What are you waiting for, scan the QR code and sign up!
*Upper School Students Only

Sign Up Now!