The 2021 Covestro Cup iDEALShanghai English Essay Competition took successfully place at the Shanghai United Media Group Hall on June 30th. The contest was under the theme "Shaping the Future, Waste to Value", and contestants from more than 10 countries and regions participated in this exciting contest, using the international language par excellence, English, to spread the great results that China has achieved in this field. Sky Zhou , a Grade 8 student from our school, outclassed the other participants, and won the first prize of the Junior division!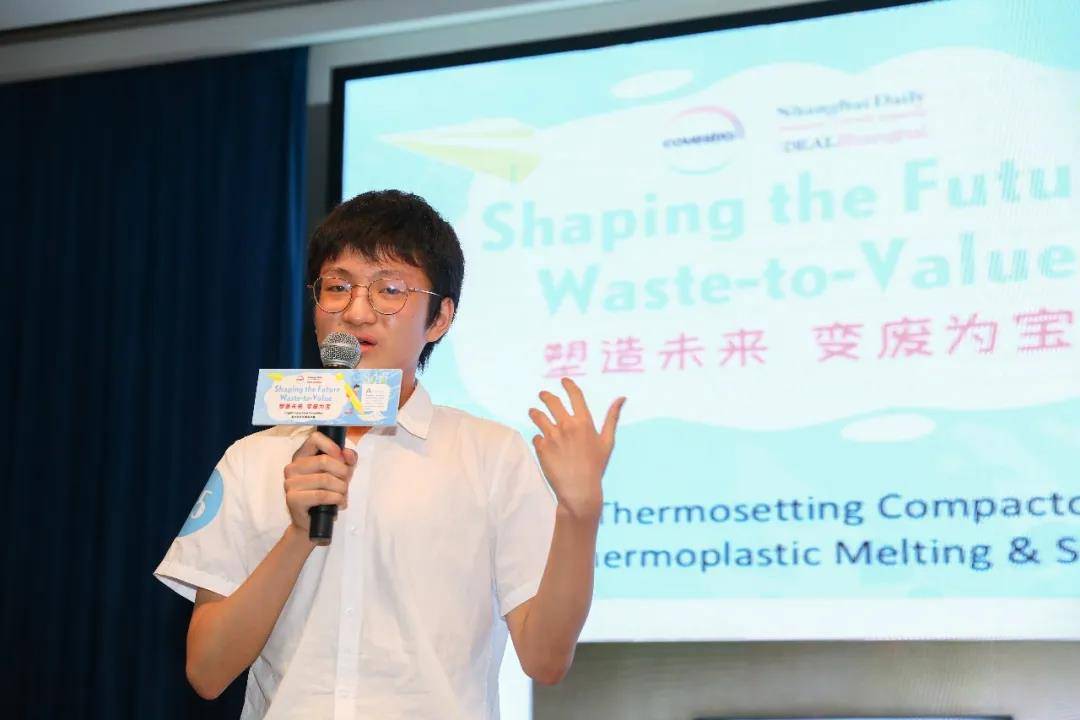 The contest attracted more than 1,600 students from about 100 Chinese and international schools in Shanghai. In the first round they had to submit an essay on one of three topics: reducing or ending plastic waste; designing an installation or ecosystem to promote recycling of plastics; or minimizing litter, especially in oceans.

During the semi-finals, more than 50000 people watched the online streaming sessions and voted for their favorite contestant. This event has been followed by the whole foreign community in Shanghai.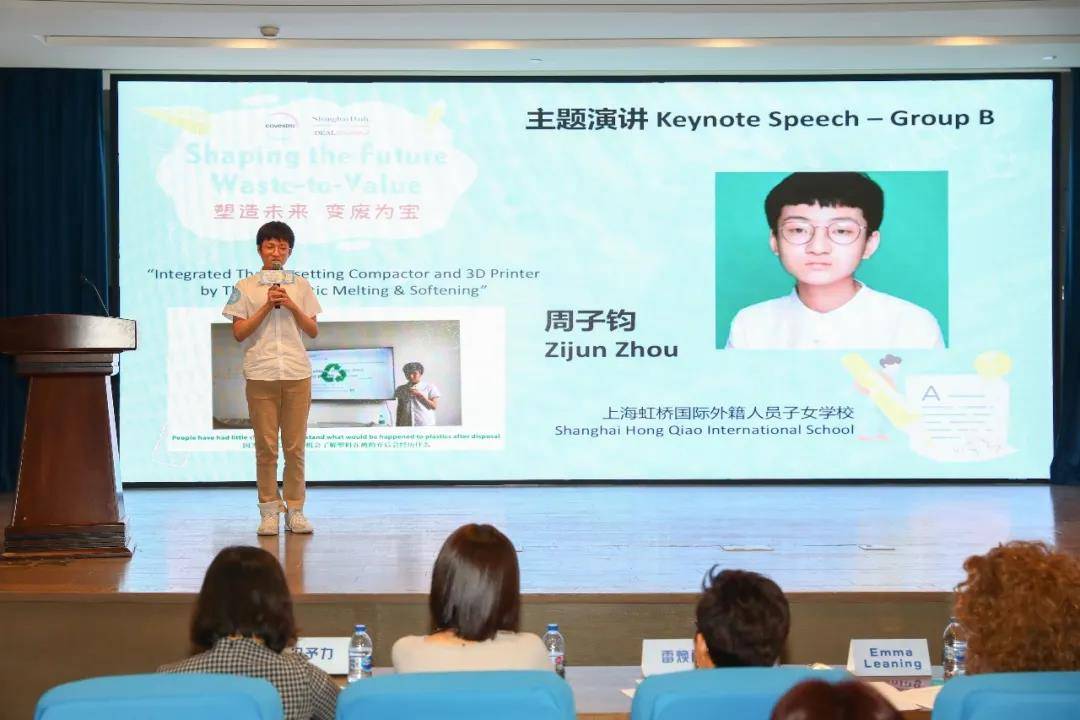 Sky Zhou's idea has amazed the audience: his proposal was a recycling machine that can melt thermoplastic material in order to create 3D printing products. This would incredibly decrease the level of plastic waste. Needless to say, this project needed a huge effort in terms of research and investigation, and his "feasibility report" was also highly recognized by Ms. Lei Huanli, President of Covestro China and polymer expert.


Congratulations Sky for your great job!