Every year, October 24th marks the celebration of International Gibbon Day, established by the International Union for Conservation of Nature (IUCN). Gibbons, also known as lesser apes, are one of the rarest animals in the world, and due to habitat loss caused by deforestation many gibbons species are today facing extinction.
HQIS students from upper school took part into "Making Toys For Gibbons" a project organized by Shanghai Roots & Shoots and Shanghai Zoo to draw worldwide attention towards these beautiful but critically endangered animals.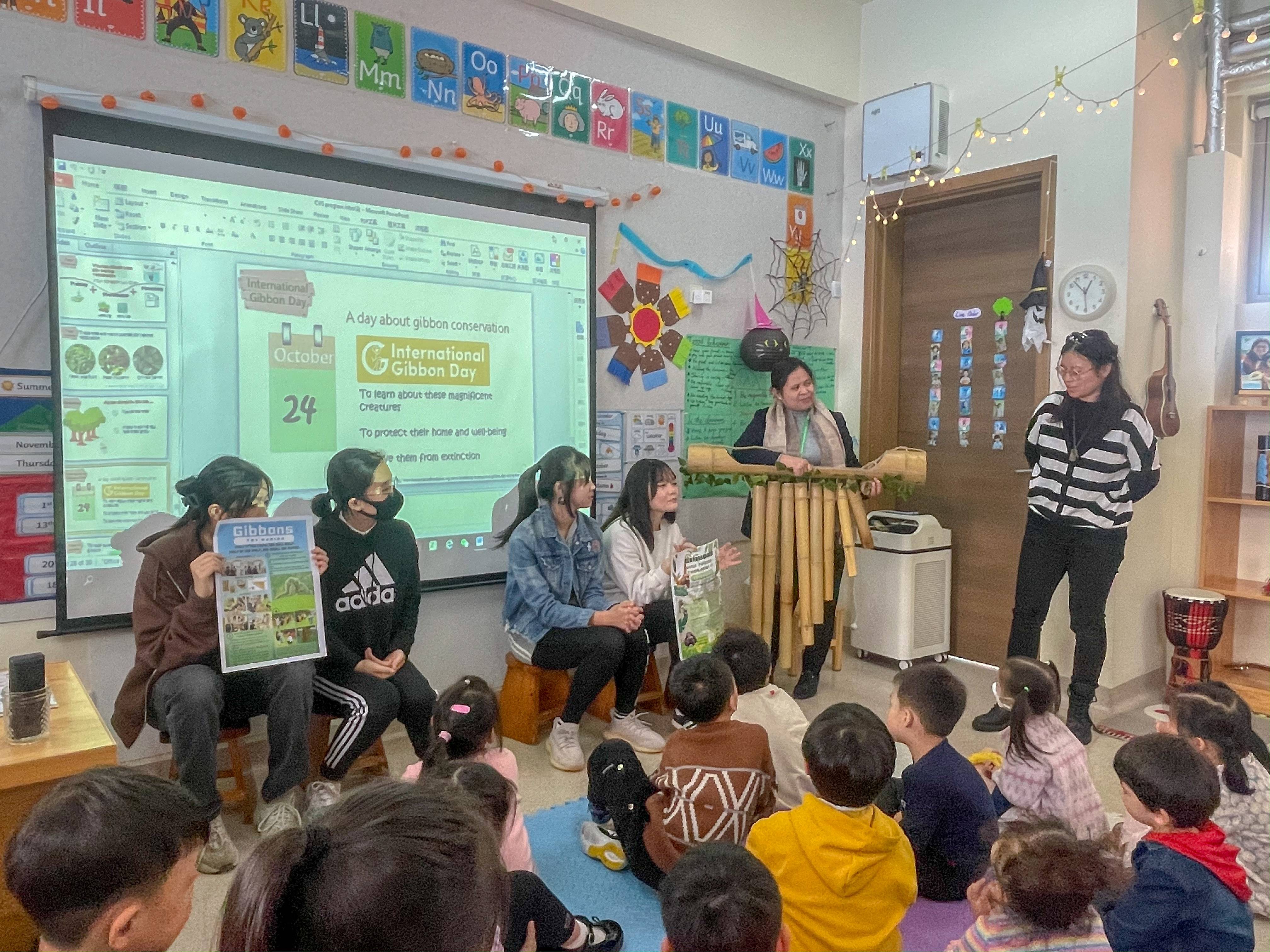 Students from different schools in Shanghai participated in this project. As the name suggests, the project involved the creation of enrichment toys for gibbons that will be donated to Shanghai Zoo. Our students, under the guidance of our teachers Ms. Yidan and Ms. Cynthia, created bamboo chimes for these little swinging friends.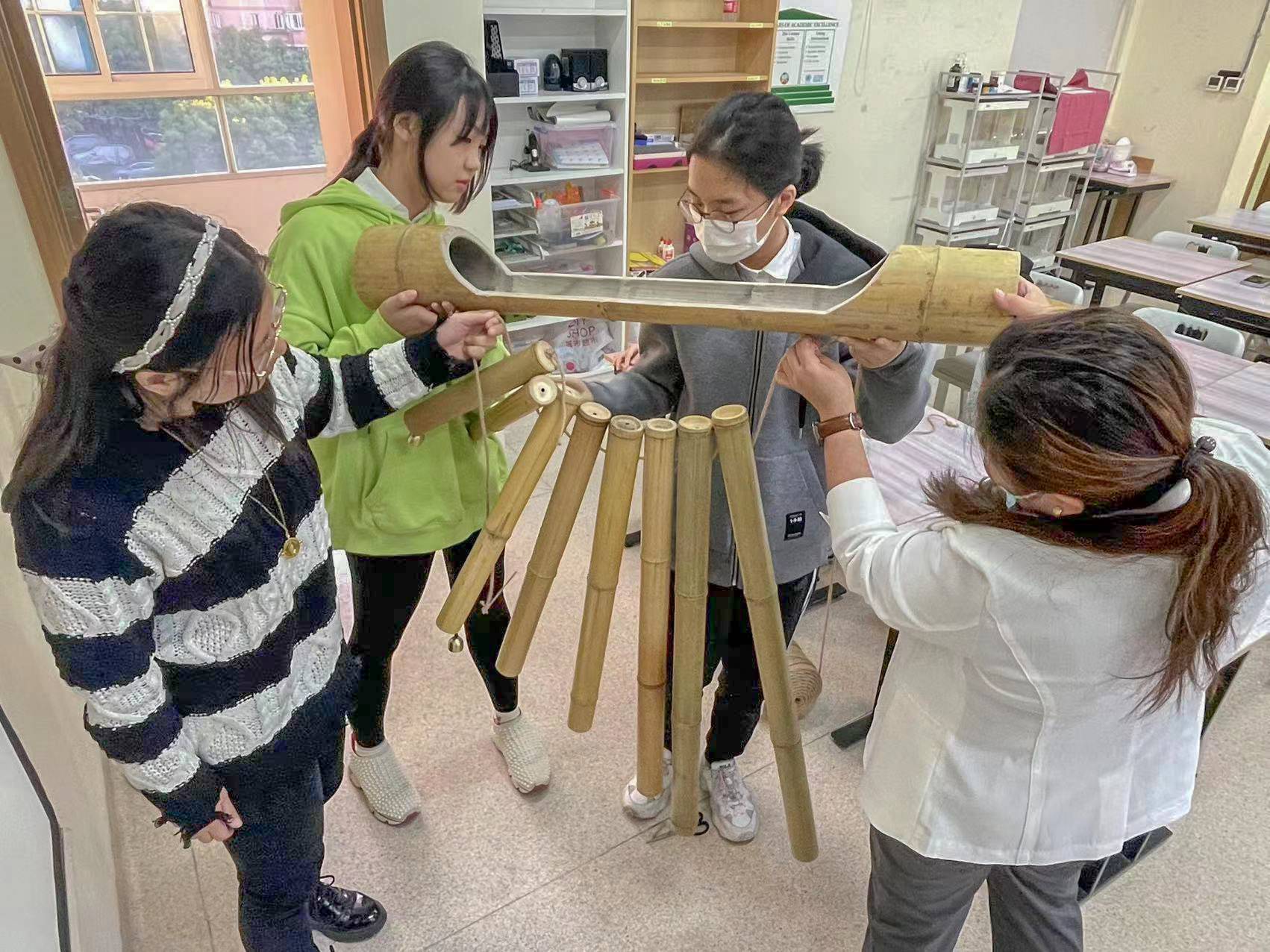 In addition to the toys for gibbons, HQIS has also partnered with The Million Tree Project to protect and restore China's environment in the province of Inner Mongolia for the past 15 years. Every year, HQIS sends two staff members to Inner Mongolia to plant new trees and prune older ones, keeping the forests healthy and thriving.