High School Curriculum
Hong Qiao International School and Hampton Roads Academy (Virginia, USA) have partnered to offer a rigorous academic American curriculum for Grades 6-12. Middle School is Grades 6, 7 and 8, and High School is Grades 9, 10, 11 and 12.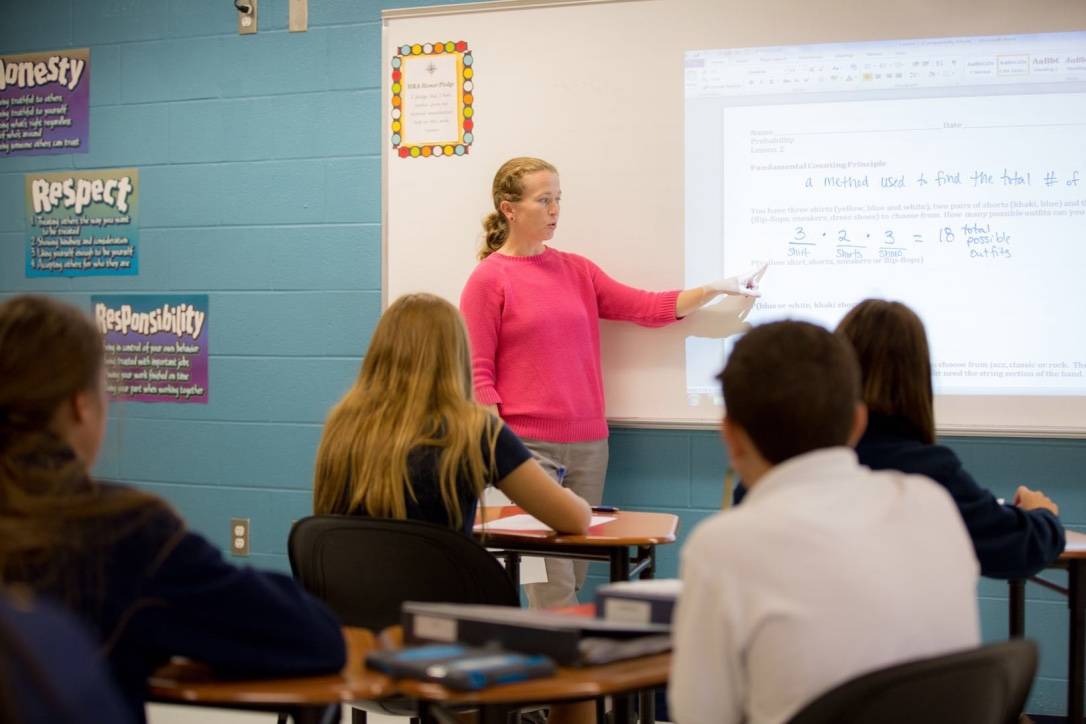 HQIS-HRA High School Credit Outline
In grades 9-12, students must earn a minimum of 21.5 academic credits. Graduation requirements provide a critical balance of work in each of the essential academic areas, including English, Social Studies, Mandarin, Science, Math, Music, Visual Arts, and Physical Education. Grade 11 and 12 students will gain credits for Guidance Counselling. Electives also offer credits.
High School curriculum subjects will include:
English, Mathematics, Sciences (Biology, Physics, Chemistry), History/Geography, Language (Mandarin). HS Students will be offered Electives STEAM/Design, Visual Arts, Music (Orchestra), International Relations, Computer Programming, Business Studies, etc.
High School Courses & Curriculum (G9 -12)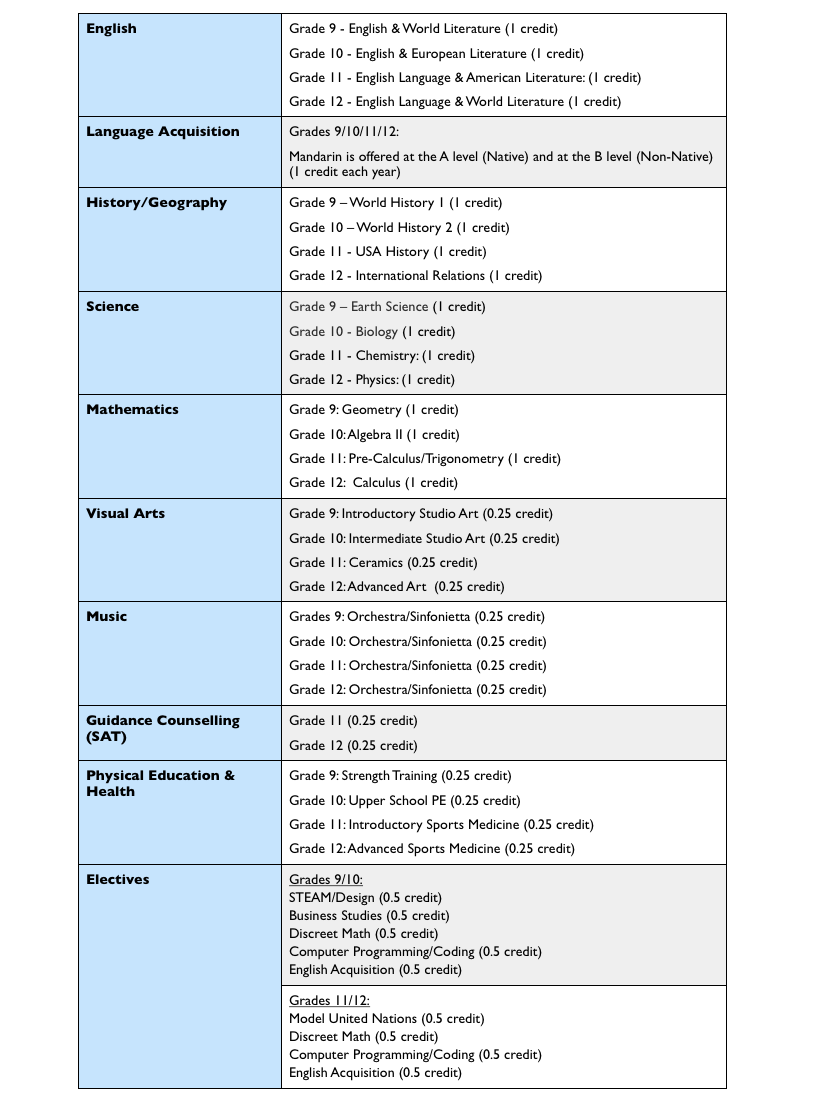 HQIS-HRA Middle and High School have an honor code that will guide students to become internationally minded, global thinkers who are prepared to contribute positively to our world.
HQIS-HRA has a set of skills that are trans-disciplinary and are integrated into all subjects:
Social Skills:
accepting responsibility, respecting others, cooperating, resolving conflict, group decision making.
Research Skills:
Formulating questions, observing, planning, collecting data, recording data, organizing data, interpreting data.
Thinking Skills:
Acquisition of knowledge, comprehension, application, analysis, synthesis, evaluation, dialectical thought.
Communication Skills:
Listening, speaking, reading, writing, viewing, presenting, non-verbal communication.
Self-Management skills:
Gross motor, fine motor, spatial awareness, organization, time management, healthy lifestyle, codes of behaviour, informed choices.
Contact US
218 South Yi Li Road (Close to Lanbaoshi Road)
Shanghai, China 201103
伊犁南路218号(近蓝宝石路)
Phone: +8621 62682074/+8621 62683121
Email: admissions@hqis.org

Stay Connected