Assessment at HQIS-HRA
Teachers will use a wide variety of techniques and evidence gathering when assessing the progress achieved by students.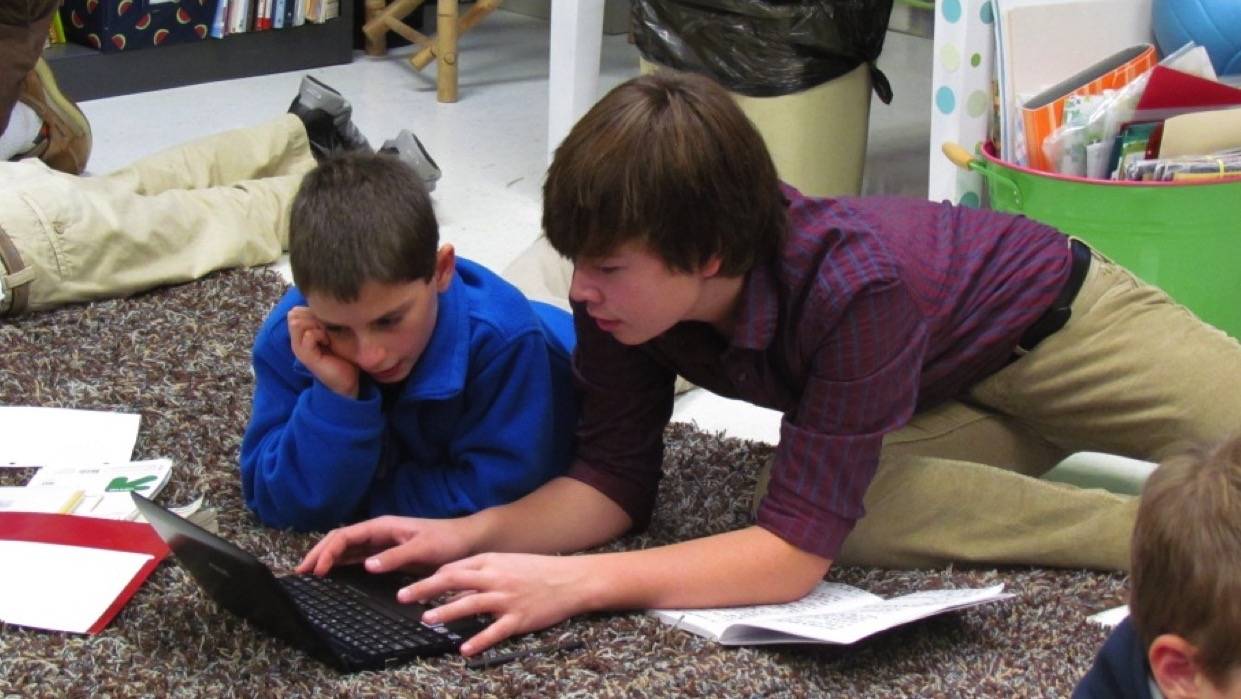 External Examinations
SSAT testing and practice sessions are provided as a way for students to prepare for entry into USA schools. SAT (Scholastic Aptitude Test) testing will take place for all HS students to support their applications into USA/European/Australasian universities. Students in Grades 6-10 participate in the International School Assessment (ISA) each year at the beginning of the second semester. The MS-HS After School Program (ASP) includes tutorial support in all subject areas and includes Khan Academy programs, individual and group support and SSAT exam practice. All MS-HS teachers offer academic support to students after 3 pm.
Academic Honesty
Academic honesty will be taken very seriously at HQIS-HRA. Any form of plagiarism, collusion, misconduct, communication during exams, or duplication of work will be taken seriously by the school. The breaching of academic honesty may also result in students being withdrawn from HQIS. Any form of academic honesty will involve parent meetings and may result in a zero grade. Any incidents of academic policy will be recorded by teachers and Leadership.
Assessment at HQIS-HRA
Teachers will use a wide variety of techniques and evidence gathering when assessing the progress achieved by students. The assessments will ensure the tasks set for students are well matched to their individual needs and abilities. Each course will be divided into four quarters with summative assessments four times a year, at the end of each quarter. Each quarter will be assessed with a minimum of two formative assessments throughout which will inform teacher planning and guide further instruction. Formative assessments are not counted towards the final grade. A final grade will be given for each course at the end of the academic year.


Formative assessments:
These assessments inform both teaching and learning. It is concerned with providing accurate and helpful feedback to students and teachers on the kind of learning taking place and the nature of students' strengths and weaknesses in order to help develop students' understanding and capabilities. Formative assessment can also help to improve teaching quality, as it provides information to monitor progress towards meeting the course aims and objectives.
These frequent assessments drive instruction and identify students' learning needs. It provides direct feedback to the learner and informs teachers of student progress. These assessment strategies will include combinations of ongoing assessments (observation and feedback); pre-assessments; self-reflections; performance- and project-based assessments; individual and group projects; portfolios; open-ended tasks; and quizzes. Formative assessment consists of descriptive feedback that supports ongoing learning – formative grades do not go towards the final grade.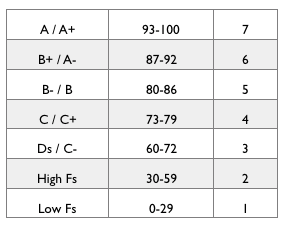 Assessed formative work:
Numerical grade or descriptive feedback, written or oral, is communicated to students.

Early on, students are forming understandings about learning, mistakes will be made, opportunities for students to learn from these misunderstandings and errors (make ups) are valuable components of the assessment and reporting process.

Summative assessments:
These assessments give an overview of previous learning and are concerned with measuring of student achievement. Summative assessments take place at the end of a unit of instruction (quarterly).
A Middle or High School student who receives two or more unsatisfactory grades (below a C-), or one failing grade (F) will be put on academic probation.
Students on probation might be limited in their co-curricular participation until academic performance is at the C or better level, as per the principal's discretion.
At HQIS-HRA, students are assessed using a variety of assessment tools and strategies. We agree that formative assessment at HQIS:
is viewed as an essential part of the learning process

is the foundation of all planning, teaching and learning

monitors progress toward relevant student goals and provides motivation to learn

uses a variety of strategies and tools to gather evidence and inform instruction

allows students to apply learning to real world, authentic situations, not just allow for recall of facts

promotes student reflection for reporting to parents, teachers and administrators

Formal Exams
All High School students will undertake formal exams at the end of both semesters. These exams will be a cumulative assessment of content taught for each semester. Exams will be held on the first week of December and the first week of June.
Our HQIS College Counselor will be in regular contact with HRA College Counselor – they will each be working to assist your child to find the 'best fit' College or University.
Students in Grades 9 -12 will have regular contact with our College Counselor. All students (with Parents) will be scheduled to meet to discuss and explore courses, activities and updated opportunities (College Fairs, college information) from G9 to benefit our students University or College applications. Our College Counselor will be the person who organizes and informs our families of all ISA, PSAT, SAT, SSAT, TOEFL and other standardized assessments.
Our College Counselor will also teach Guidance Classes to G11 & 12 students twice per week. Guidance classes cover all the preparations necessary for University or College life. The program also assists student understanding of sitting exams, SAT testing, cooking, money matters and many other necessary skills required once students graduate and leave.
Contact US
218 South Yi Li Road (Close to Lanbaoshi Road)
Shanghai, China 201103
伊犁南路218号(近蓝宝石路)
Phone: +8621 62682074/+8621 62683121
Email: admissions@hqis.org

Stay Connected